Alto Mail Organize Your Email
Description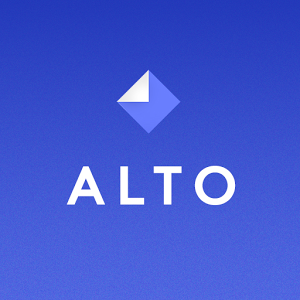 Email used to be simple. Now, we're faced with a flood of messages arriving in multiple inboxes. It's getting harder to manage, creating more stress than it relieves.That's where Alto comes in. Add all your mail accounts to our app and you can see everything in one place, including Gmail, Outlook.com, AOL Mail, Yahoo!, iCloud, and others. Beyond the typical inbox display, Alto provides organizational tools that automatically highlight important information so you can find what you need, when you need it.
What you get with Alto:
* Aggregation: All your emails from all your accounts are in one place. View them together or individually.
* Stacks: Read lists of mail based on the content of your messages. Scroll through all your photo attachments or files, see only messages from people you know, and more.
* Cards: Access important travel and shopping information in an easy-to-read format without opening your email.
* Dashboard: Get easy access to all of your cards. Most relevant cards appear first. Scroll and tap to see even more details.
Managing email doesn't have to be a chore. Download Alto now and put your fingertips in touch with the things that matter most.
Screenshots
SPONSORED

What's New
Bug fixes.
When you use our in-app feedback or leave a review, we listen to them. If we missed anything, let us know.
Permission
Version 1.1.1 can access:
find accounts on the device
read your contacts
find accounts on the device
precise location (GPS and network-based)
read the contents of your USB storage
modify or delete the contents of your USB storage
read the contents of your USB storage
modify or delete the contents of your USB storage
receive data from Internet
full network access
view network connections
prevent device from sleeping
control vibration
 Size: 24MB
Version: 0.0.2 
SPONSORED