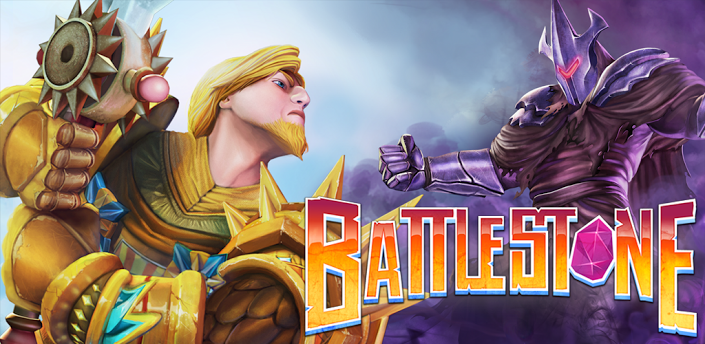 Description
Swipe out Evil! Create a powerful team in this beautiful arcade action game. Collect dozens of unique fighters to drive back the evil of The Void and control the mighty forces trapped in the Battlestones. With the swipe of your finger you can deliver over-the-top attack combinations to fend off hordes of enemies. Discover and train your squad of heroes and seamlessly swap them in battle to use all of their special powers to defeat evil.Explore a stunning 3D world that unfolds before you on your quest.
Touch control combat: intuitive, easy to use touching and swiping attack moves: Create combination attacks with special abilities to take down multiple enemies in a single move.
Create dozens of heroes: use the Battlestones you win to summon new and rare heroes with unique powers.
Customize how you want to upgrade your hero's abilities.
Swap heroes quickly in battle: switch heroes in the middle of the action to survive oncoming challenges.
Battle other players: fight your friends and other players to win powerful Battlestones.
Built-in guilds and weekly guild tournaments.
SPONSORED

Note: Requires an Internet connection to play and 600MB of storage.
To contact Customer Support, please follow the steps below:
1. Tap the Global Navigation icon in the top-right corner (the Global Navigation icon has 3 horizontal lines.)
2. Tap the Settings icon (the Settings icon looks like a set of gears.)
3. Tap the "Help" icon.
4. Input your email address, a detailed description of your issue, and tap "Submit.
5. Zynga Customer Support will review your issue and contact you within 48 hour
Use of this application is governed by the Zynga Terms of Service. Collection and use of personal data are subject to Zynga's Privacy Policy. Zynga's Privacy Policy is available in the Privacy Policy field located in the Developer section below. Both policies are available at www.zynga.com. Social Networking Service terms may also apply.
Terms of Service: http://m.zynga.com/legal/terms-of-service
App Screenshots
Videos
What's New
What's in this version:
Battlestone gets MAJOR updates in this release!
-Hero Summoning's been overhauled to be more intuitive and simpler!
-Heroes no longer lose health as they move, and heal instantly on level completion!
-We've added a Spirit system! Use Spirit to play missions and fight in PVP!
We've crushed MORE bugs to make your experience more enjoyable!
Uses less storage and you can now use external storage for the game!
Permissions
THIS APPLICATION HAS ACCESS TO THE FOLLOWING:
NETWORK COMMUNICATION

FULL NETWORK ACCESS

Allows the app to create network sockets and use custom network protocols. The browser and other applications provide means to send data to the internet, so this permission is not required to send data to the internet.

PHONE CALLS

READ PHONE STATUS AND IDENTITY

Allows the app to access the phone features of the device. This permission allows the app to determine the phone number and device IDs, whether a call is active, and the remote number connected by a call.

STORAGE

MODIFY OR DELETE THE CONTENTS OF YOUR USB STORAGE

Allows the app to write to the USB storage.
YOUR ACCOUNTS

FIND ACCOUNTS ON THE DEVICE

Allows the app to get the list of accounts known by the device. This may include any accounts created by applications you have installed.

NETWORK COMMUNICATION

VIEW NETWORK CONNECTIONS

Allows the app to view information about network connections such as which networks exist and are connected.

VIEW WI-FI CONNECTIONS

Allows the app to view information about Wi-Fi networking, such as whether Wi-Fi is enabled and name of connected Wi-Fi devices.

RECEIVE DATA FROM INTERNET

Allows apps to accept cloud to device messages sent by the app's service. Using this service will incur data usage. Malicious apps could cause excess data usage.

SYSTEM TOOLS

TEST ACCESS TO PROTECTED STORAGE

Allows the app to test a permission for USB storage that will be available on future devices.

AFFECTS BATTERY

PREVENT DEVICE FROM SLEEPING

Allows the app to prevent the device from going to sleep.

CONTROL VIBRATION

Allows the app to control the vibrator.
VERSION:1.1.283971
SIZE:45M
SPONSORED