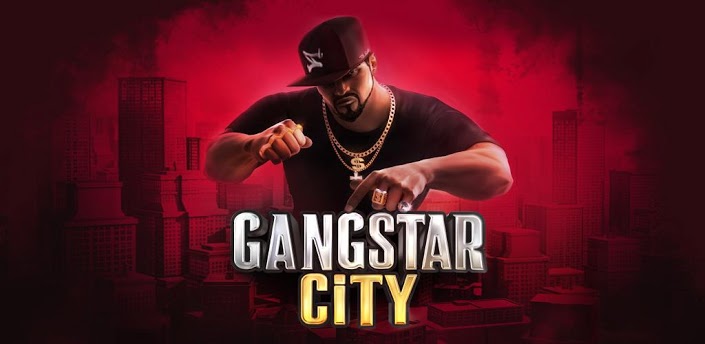 Description
Your brother has been kidnapped and now you have to take out every thug that stands between you and him. Run your own district: Collect money from shops, throw giant house parties, attract gangsters, and guard your crib. Whip out every dirty trick and deadly weapon in your arsenal to take on tons of jobs and make a name for yourself in the L.A. underground. Rob banks, fight police, kidnap enemies and more. Expand your domination over 4 different districts, from sunny Santa Monica to the famous streets of Hollywood. In Gangstar City, you'll become the king of L.A. or die trying!
App Screenshots
Videos
SPONSORED

Permissions
THIS APPLICATION HAS ACCESS TO THE FOLLOWING:
NETWORK COMMUNICATION

CONNECT AND DISCONNECT FROM WI-FI

Allows the app to connect to and disconnect from Wi-Fi access points and to make changes to device configuration for Wi-Fi networks.

FULL NETWORK ACCESS

Allows the app to create network sockets and use custom network protocols. The browser and other applications provide means to send data to the internet, so this permission is not required to send data to the internet.

PHONE CALLS

READ PHONE STATUS AND IDENTITY

Allows the app to access the phone features of the device. This permission allows the app to determine the phone number and device IDs, whether a call is active, and the remote number connected by a call.

STORAGE

MODIFY OR DELETE THE CONTENTS OF YOUR USB STORAGE

Allows the app to write to the USB storage.
NETWORK COMMUNICATION

VIEW WI-FI CONNECTIONS

Allows the app to view information about Wi-Fi networking, such as whether Wi-Fi is enabled and name of connected Wi-Fi devices.

VIEW NETWORK CONNECTIONS

Allows the app to view information about network connections such as which networks exist and are connected.

RECEIVE DATA FROM INTERNET

Allows apps to accept cloud to device messages sent by the app's service. Using this service will incur data usage. Malicious apps could cause excess data usage.

CHANGE NETWORK CONNECTIVITY

Allows the app to change the state of network connectivity.

SYSTEM TOOLS

TEST ACCESS TO PROTECTED STORAGE

Allows the app to test a permission for USB storage that will be available on future devices.

AFFECTS BATTERY

PREVENT DEVICE FROM SLEEPING

Allows the app to prevent the device from going to sleep.

CONTROL VIBRATION

Allows the app to control the vibrator.

YOUR APPLICATIONS INFORMATION

RUN AT STARTUP

Allows the app to have itself started as soon as the system has finished booting. This can make it take longer to start the device and allow the app to slow down the overall device by always running.
VERSION:1.0.0
SIZE:16M
SPONSORED