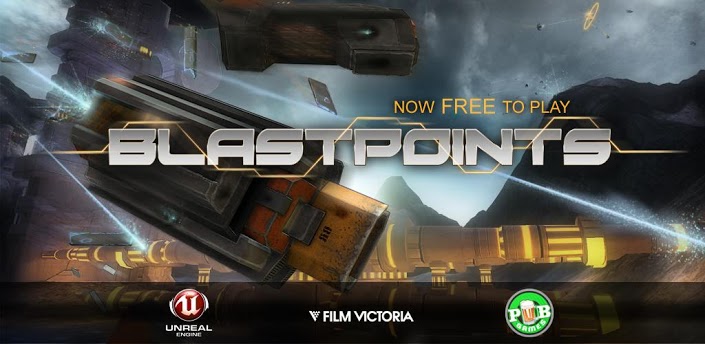 SPONSORED

Description
BlastPoints provides the thrill and excitement of space combat on a mobile device. Powered by the award-winning Unreal Engine 3, players control a fully customisable fighter as they dogfight across the galaxy.NOTE: Nexus 4 and LG Optimus G users may encounter graphical issues with BlastPoints. We are currently working on a fix for this issue.
EXTENSIVE CUSTOMISATION
Over 34 million equipment combinations! Equip your ships with a variety of powerful weapons and special abilities, ranging from lasers and machine guns to missiles and EMP blasts!
FOURTEEN MISSION TYPES
Test your piloting skills in a variety of mission types, ranging from Deathmatch to Endless. Test your skills against specific enemies in Challenge missions, or destroy them with no weapons!
NINE LEVELS
Fight your way through nine unique environments – from a derelict spaceships to inhospitable planet surfaces
POWERED BY UNREAL ENGINE 3
Push your device to its limits and witness high quality, explosive visuals in Unreal Engine 3.
AND MUCH MORE
-Combat a diverse range of enemies, each with their own abilities and aggressive AI
-Become the best by ranking up and completing in-game objectives
-Display your prowess by moving up the leaderboards
-Over 62 Achievements to earn
-Share your triumphs via social media
App Screenshots
Videos
Permissions
THIS APPLICATION HAS ACCESS TO THE FOLLOWING:
NETWORK COMMUNICATION

FULL NETWORK ACCESS

Allows the app to create network sockets and use custom network protocols. The browser and other applications provide means to send data to the internet, so this permission is not required to send data to the internet.

PHONE CALLS

READ PHONE STATUS AND IDENTITY

Allows the app to access the phone features of the device. This permission allows the app to determine the phone number and device IDs, whether a call is active, and the remote number connected by a call.

STORAGE

MODIFY OR DELETE THE CONTENTS OF YOUR USB STORAGE

Allows the app to write to the USB storage.

YOUR APPLICATIONS INFORMATION

RETRIEVE RUNNING APPS

Allows the app to retrieve information about currently and recently running tasks. This may allow the app to discover information about which applications are used on the device.
YOUR ACCOUNTS

FIND ACCOUNTS ON THE DEVICE

Allows the app to get the list of accounts known by the device. This may include any accounts created by applications you have installed.

NETWORK COMMUNICATION

VIEW WI-FI CONNECTIONS

Allows the app to view information about Wi-Fi networking, such as whether Wi-Fi is enabled and name of connected Wi-Fi devices.

RECEIVE DATA FROM INTERNET

Allows apps to accept cloud to device messages sent by the app's service. Using this service will incur data usage. Malicious apps could cause excess data usage.

GOOGLE PLAY LICENSE CHECK

Google Play license check

VIEW NETWORK CONNECTIONS

Allows the app to view information about network connections such as which networks exist and are connected.

SYSTEM TOOLS

TEST ACCESS TO PROTECTED STORAGE

Allows the app to test a permission for USB storage that will be available on future devices.

AFFECTS BATTERY

CONTROL VIBRATION

Allows the app to control the vibrator.

PREVENT DEVICE FROM SLEEPING

Allows the app to prevent the device from going to sleep.
VERSION:1.01
SIZE:39M
SPONSORED