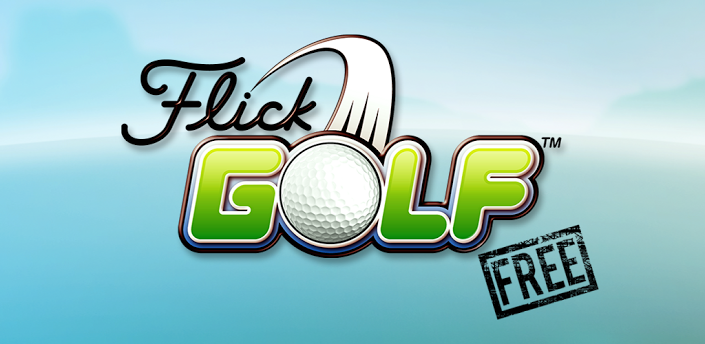 Description
Flick Golf is back and FREE TO PLAY, featuring stunning new graphics, faster gameplay and more competition. Simply more addictive than ever!#1 Sports Game in over 100 Countries! Flick Golf is unique and so challenging it's hard to put down. The question is, can you master it?
No clubs. No rules. Just flick, spin and curve your shots to try and sink that perfect hole in one. Watch out for the usual hazards; bunkers, trees, sand, water… and of course the wind!
SPONSORED

TAKE THE CHALLENGE
Flick Golf is just the most fun you'll have on any fairway! We've added our trademark spin control, created the most beautiful hole-in-one courses around and what you have is the most addictive golf game ever!
STUNNING GRAPHICS
• Latest 3D graphics technology
• Cutting-edge lighting
• Incredible detail
• Truly beautiful golf courses
FEATURES
• Fast, competitive gameplay
• Shoot the perfect score in Quickshot
• Play World Tour from West Coast USA to Japan
• Take the ultimate challenge in Legends mode
• Varying wind from a light breeze to gale force
• Incredibly accurate in-flight spin control
• Friend leader boards
• Play the same game on any device!
• High resolution graphics
CONTACT
HELP: www.fullfat.com/support
VISIT: www.fullfat.com
SOCIAL
+1: gplus.to/fullfatgames
WATCH: youtube.com/fullfatgames
App Screenshots
Permissions
THIS APPLICATION HAS ACCESS TO THE FOLLOWING:
NETWORK COMMUNICATION

FULL NETWORK ACCESS

Allows the app to create network sockets and use custom network protocols. The browser and other applications provide means to send data to the internet, so this permission is not required to send data to the internet.
SYSTEM TOOLS

MODIFY SYSTEM SETTINGS

Allows the app to modify the system's settings data. Malicious apps may corrupt your system's configuration.
VERSION:1.1
SIZE:37M
SPONSORED