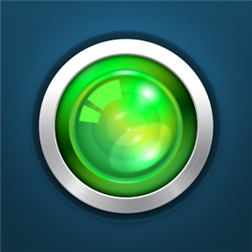 Description
KEEK – SOCIAL VIDEO
50 million users love Keek! It's the fastest, easiest way to watch, record & share video updates on your Windows phone.
Keek is a fun new way to meet people, stay up to date with friends and show the world what you're up to in real-time.
KEY FEATURES
• Crazy fast – capture, record & share video updates in seconds!
• Watch & share videos with users from around the world
• Post text and video comments
• Full front and back camera support
• Subscribe to your favorites
• Top 100 leaderboard
• Verified accounts
• Extremely fun, free and easy to use
• Unlimited free video uploads
• 100% free app
• and much much more…
WHAT PEOPLE ARE SAYING
SPONSORED

"…the Twitter for video-based status updates"
– Techcrunch
"…combination of YouTube, Facebook & Twitter"
– Forbes
"…a video sharing platform to watch"
– BetaKit
"Keek keeps it simple…"
– Mashable
—
Keek is the fastest way to capture, watch & upload short video updates with your smartphone, tablet or laptop. It's simple to use, extremely fast and 100% free.
Join the social video sharing revolution! For more information about our social video platform visit www.keek.com/about
Screenshots
Info
Download size
2 MB
App requires
phone identity
video and still capture
media playback
microphone
data services
Proximity
movement and directional sensor
camera
HD720P (720×1280)
WVGA (480×800)
WXGA (768×1280)
Supported languages
العربيةEnglish (United States)
SPONSORED
More Free Games & Apps Downloads: