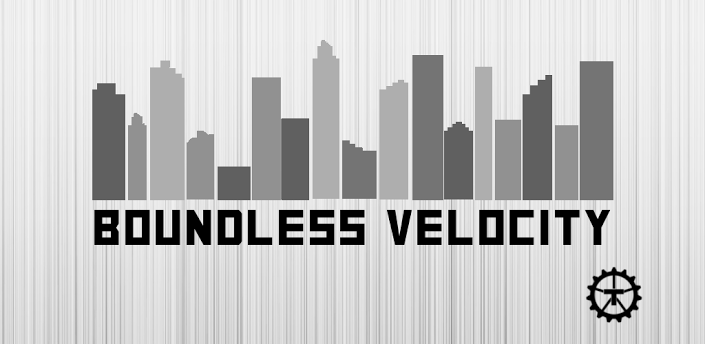 Description
"Down there we know, the streets we know, but up here? Nobody's been here." – David Belle.
Boundless Velocity is a new arcade fast-paced endless runner, inspired by the greatest masters of parkour and free running. The game gives you the feeling of the unlimited velocity and constant action.Run for your life across the urban scenery on the dystopian rooftops of Velizon city skyscrapers! Feel the boundless freedom, feel the edge under your legs !
SPONSORED

You are the roof rider, all the world is under your legs and you can change your destiny!
FEATURES:
• A new first person parkour experience!
• Endless fast paced gameplay!
• Amazing visuals!
• Stunning environments!
• 6 different power ups!
• Online TOP 5 leaderboard!
• Easy to learn, but hard to master!
Jump, vault, run, push off the wall and defeat the gravity!
"You use a glass mirror to see your face; you use works of art to see your soul." – George Bernard Shaw.
Free running is an art, your life depends on it, you are the master, you can change it!
Follow us on Facebook https://www.facebook.com/BoundlessVelocity
We are sorry for small online leaderboard problems
Tags: Boundless velocity, rooftops, parkour, free running, gravity, speed, constant action, runner, jump, freedom , dystopian city, urban
App Screenshots
Permissions
THIS APPLICATION HAS ACCESS TO THE FOLLOWING:
NETWORK COMMUNICATION

FULL NETWORK ACCESS

Allows the app to create network sockets and use custom network protocols. The browser and other applications provide means to send data to the internet, so this permission is not required to send data to the internet.

PHONE CALLS

READ PHONE STATUS AND IDENTITY

Allows the app to access the phone features of the device. This permission allows the app to determine the phone number and device IDs, whether a call is active, and the remote number connected by a call.

STORAGE

MODIFY OR DELETE THE CONTENTS OF YOUR USB STORAGE

Allows the app to write to the USB storage.
NETWORK COMMUNICATION

VIEW NETWORK CONNECTIONS

Allows the app to view information about network connections such as which networks exist and are connected.

SYSTEM TOOLS

TEST ACCESS TO PROTECTED STORAGE

Allows the app to test a permission for USB storage that will be available on future devices.\
VERSION:1.01
SIZE:24M
SPONSORED