Description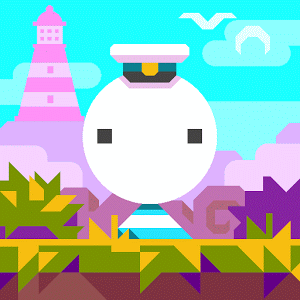 "I stare at the horizon every night before I sleep hoping to catch a glimpse of the lighthouse.The light reminds me of Grandpa and my summer visits playing on the cliffs. That warm life saving beacon not only saves ships, it keeps me safe too. Grandpa's there just across the water watching over me.But the lighthouse hasn't shone now for days and the fog is thick! What's happened? It's time to visit Grandpa!"
Beneath the lighthouse is a serene puzzle action game about a boy in search of his lost Grandpa. Your journey will take you through mysterious mechanical wheels that lay beneath the lighthouse!
-This game is free to play or can be unlocked to a premium experience-
Free to Play:
We use advertising to monetise the experience. There are no coins/gems/booster to pay for or timers.
This game contains cross promotion for other Nitrome games.
Premium unlock:
We offer a single in-app-purchase to unlock the game to a premium experience. The premium version contains no 3rd party ads and cross promotion adverts for other Nitrome games.
Screenshots
What's New
– 4 New Achievements
– Heart system removed, players now have infinite lives!
– New "Rage Quit Prevention" option to skip onto the next level when player is stuck
– Premium Edition has Nitrome Cross Promotion ads removed
– Google Saved Game Functionality Enabled
Thanks for your continued support! We're striving to make updates as soon as we can to make sure you have as much fun as possible!
We appreciate any positive reviews and feedback. They really help us!
The Nitrome Team :0)
Permission
Version 1.0.12 can access:
modify or delete the contents of your USB storage
read the contents of your USB storage
modify or delete the contents of your USB storage
read the contents of your USB storage
view network connections
full network access
Google Play license check
prevent device from sleeping
Size: 21 MB
SPONSORED

Version: 1.0.12 
SPONSORED