Order & Chaos 2 Redemption
Description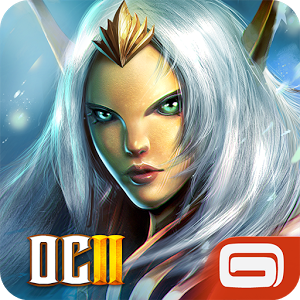 Be reborn in the best and biggest mobile MMORPG!
Travel the road to redemption in a completely new story in the open world of Order & Chaos. Join thousands of player heroes on a fantasy journey to complete exciting multiplayer quests and redeem yourself!
A LIVING AND BREATHING WORLD
• Explore a vast and unique open world brought to life with stunning graphics!
• Multiple factions and thousands of NPCs form a rich and interactive game world
CREATE & CUSTOMIZE FANTASY HEROES
• 5 Races to choose from: Orc, Human, Elf, Mendel, and the all-new Kratan!
• 5 Classes to quest as: Blood Knight, Ranger, Mage, Warrior, and Monk
• Upgrade and evolve your weapons and make yourself unstoppable
• Craft and fuse to form the ultimate gear in the game!
HEAD-ON MULTIPLAYER PVP
• Take on hundreds of quests as you unravel the game's thrilling story
• Battle the biggest, most challenging MMO Bosses
• Go solo in quick Dream Dungeons for great rewards!
STAND TOGETHER OR AGAINST EACH OTHER
• Gather a team of heroes to quest through the toughest dungeons
• Fight for supremacy by taking on multiplayer battles in open-world PvP
• Challenge any player in the game to a quick PvP Duel
• Trade using auction houses or directly with other heroes
AN MMORPG BUILT FOR MOBILE
• Controls optimized for MMO games on mobile devices
• Better communication with optimized chat and in-game mailbox features
For fans of fantasy MMORPGs, open-world games, and stories of fallen heroes and redemption.
_____________________________________________
Visit our official site at http://www.gameloft.com
Follow us on Twitter at http://glft.co/GameloftonTwitter or like us on Facebook athttp://facebook.com/Gameloft to get more info about all our upcoming titles.
Check out our videos and game trailers on http://www.youtube.com/Gameloft
Discover our blog at http://glft.co/Gameloft_Official_Blog for the inside scoop on everything Gameloft.
_____________________________________________
SPONSORED

This app allows you to purchase virtual items within the app and may contain third-party advertisements that may redirect you to a third-party site.
Terms of Use: http://www.gameloft.com/conditions/
Privacy Policy: http://www.gameloft.com/privacy-notice/
End-User License Agreement: http://www.gameloft.com/eula/?lang=en
Screenshots
What's New
The Winter Update is here!
WINTER CHALLENGES:
• Special Solo Dungeon and World Boss unlocks during the festival period.
• Embark on special quests and Daily Challenges.
ENTER THE ILLUSIONIST ARENA
• Take on a new level-45 Classic Dungeon
• Prove your worth to the Shaman by defeating his illusions.
NEW FEATURES
• Crowd Control: Adjust the maximum number of characters on screen.
• Improved Crafting.
• New Gear, vanities, and special items.
• Various bug fixes and improvements.
Permission
Size: 42 MB
Version: 1.1
SPONSORED