Description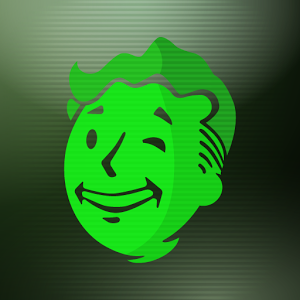 From Vault-Tec and RobCo Industries comes the Pip-Boy: America's finest, easiest-to-use personal information processor.
CREATING AN ELECTRONIC BOND!
This app lets your portable device interact with Fallout 4 on your Xbox One, PlayStation 4 or PC. Away from your game system? No problem! Pip-Boy will remember your status and allow you to access your data while on the go.
SYNCRONIZED TO YOUR TERMINAL!
Improve your life by integrating completely with Fallout 4. Check your Stats, Inventory, Map, Radio and even play your holotape games all from the convenience of your Pip-Boy application.
MINI GAME MANIA!
Thanks to revolutionary advances in emulation technology, you can now play holotape games on your Pip-Boy. Atomic Command included free!
SPONSORED

MADE JUST FOR YOU!
Designed for both new Vault Dwellers and those already familiar with the dangers of the Wasteland!
FALLOUT 4 PIP-BOY EDITION COMPATIBILITY!
Did you purchase the Fallout 4 Pip-Boy Edition for your favorite game system? Make sure to snap in your phone device for the complete Pip-Boy experience!
Screenshots
What's New
* Improvements to Pip-Boy battery usage for your portable device.
* Now your Pip-Boy should properly select devices when resuming from rest mode.
* Display mode fix for Galaxy S3.
* Vault-Tec has also implemented other minor improvements to the Pip-Boy application.
Permission
Version 1.1 can access:
modify or delete the contents of your USB storage
read the contents of your USB storage
modify or delete the contents of your USB storage
read the contents of your USB storage
full network access
view network connections
prevent device from sleeping
Size: 36 MB
Version: 1.1
SPONSORED