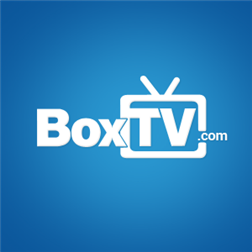 SPONSORED

Description
Watch Bollywood, Hollywood and regional movies along with your favourite TV shows only on BoxTV!
BoxTV is a premium video service that brings to you the latest Bollywood and Hollywood movies, TV shows and premium video content in one place. BoxTV provides you a way to access content from your favourite studios and channels in a highly optimized and world-class user experience.
Simply set up a new account or register through your facebook or gmail account, and watch more than 5000 hours of free movies and TV shows.
You could also upgrade your collection by subscribing to the BoxTV Monthly Subscription Plan and unlock some of the best movies from Bollywood and Hollywood and TV shows to watch anytime across a range of devices.
Content:
More than 17,000 hours of entertainment videos!!
Bollywood – All time blockbusters like Jodha Akbar, Mughal-e-azam and Hum Aapke Hain Kaun, critically acclaimed movies like Ishiqiya, A Wednesday and Udaan, suspense thrillers like Manorama Six Feet Under and Don and hilarious comedies like Khosla ka Ghosla and Andaz Apna Apna
Hollywood – Watch best of animation movies like Finding Nemo and Stuart Little, amazing science fictions like Terminator and Men in Black and action flicks like Spiderman and Resident Evil.
Regional Content – Watch movies in Tamil, Telugu, Marathi, Bengali, Malayalam and 10 more languages with popular ones like Roja, Naukadoubi, Harishchandrachi factory and Annamalai.
TV Shows – Nostalgic Indian TV Shows like Mahabharat and Nukkad along with seasons of popular English TV series like Lost, Grey's Anatomy, Scrubs and Desperate Housewives to name a few.
Add-on features:
– Filter search according to genre and language
– Resume watching your movie from any device
– Available in different video quallities
– optimized for mobile networks
– Instantly watch free movies
– Available worldwide
– Specialized content for you
Note: Geo-restrictions may apply for some of the content mentioned above.
Screenshots
Info
Download size
2 MB
App requires
phone identity
media playback
data services
movement and directional sensor
HD720P (720×1280)
WVGA (480×800)
WXGA (768×1280)
Supported languages (2)
EnglishEnglish (United States)
SPONSORED