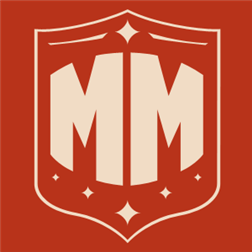 Description
This city is in trouble. Pollution is choking the air and trash piles up on the streets, beaches are filled with sludge and trees haven't bloomed in years. It's up to you to save the city!
In Nokia Modern Mayor, you are the head of a dying town with a mission to turn it once again into a thriving, green metropolis. With Townhall Laura, the snappy city publicist guiding your way, you can recreate the city of dreams.
SPONSORED

BUILD THE CITY. Nokia Modern Mayor allows you to plan and build: construct roads, apartment blocks, towering offices, malls, and restaurants; and brighten up the world by planting nice airy forests.
THE NATURE RESPONDS TO YOUR CHOICES. The cleaner the town, the greener the fields. Oceans turn blue once again and beaches are reopened, all thanks to you!
MAKE A DIFFERENCE. Modern Mayor isn't just a game. It's a chance for gamers to change the world in reality. In-app purchases go towards charities you select, each making the world a little better and healthier.
PLEASE NOTE. While Nokia Modern Mayor is free to play, some game items can be purchased with real world money.
Download and start playing – this city needs you!
Having problems? Any suggestions? We would love to hear from you! You can reach us at forum.modernmayor.com.
Screenshots
Info
Download size
47 MB
App requires
phone identity
owner identity
media playback
data services
movement and directional sensor
HD720P (720×1280)
WVGA (480×800)
WXGA (768×1280)
SPONSORED