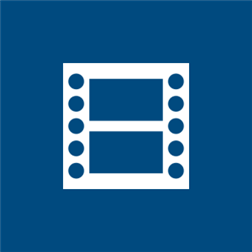 Description
Movie Blaze is an app for finding movie information and keeping track of the movies you want to see and those you have already seen.
With TheMovieDB at its core, Movie Blaze provides access to its large movie database that is constantly being updated. All this information is complemented by data from IMDb, Flixster and Rotten Tomatoes.
SPONSORED

The app can be customized in a number of ways, so that you can better organize your movies and see the information that is important to you.
Features:
• Quick access to upcoming, now playing, popular and top rated movie lists
• Detailed movie and actor information
• Organize your movies in favorites and watchlist
• All your tracked movies are kept offline so you always have access to them
• Mark movies that you've seen
• Add reminders
• Discover new movies by genre, rating, release date and more
• Search for movies and people
• Customizable live tile lets you pick the movie data that you are most interested in
• Lock screen background image
• Customize how the app looks and what data you want to see
• Group and sort the movie lists in various ways
• Calendar view
• Pin movies and people to your home screen
• Integration with TheMovieDB
• SkyDrive backup/restore of your data
You have access to all app features, but some require the unlocked version to be permanently saved.
In app unlock features:
• No ads
• Pin movies and people to your home screen
• Background agent that keeps the live tile updated
The following settings can be permanently saved:
• Live tile customizations
• Home view customizations
• Movie list group/sort settings
Changes in version 1.0.1.0:
• Lock screen background image support
• Added cycle live tile
• You can add movie reminders
• Option to share to social sites, by email or text message
• Option to disable live tile update on app startup
• Various tweaks
Screenshots
Info
Download size
4 MB
App requires
photos library
media playback
data services
HD720P (720×1280)
WVGA (480×800)
WXGA (768×1280)
SPONSORED