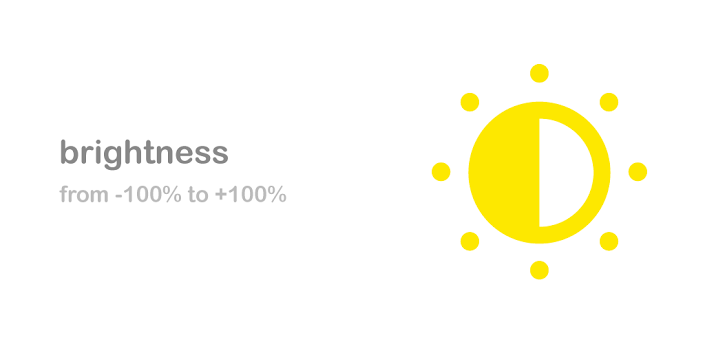 SPONSORED

Description
Note:
This free version of Brightness has a brightness range from 0% to +100%. Please upgrade to the paid version to dim from 0% to -100%.
Is your screen too bright at night? Do you want precise control over your screen brightness? Where other apps only allow you to vary the brightness from 0% to 100%, we developed an application which allows you to change the brightness from -100% (dimmed) to +100% (very bright). No more eye blindness at night caused by your screen!Features:
– A brightness range from -100% to +100% (free version only allows 0 – 100%)
– Below < 0% black overlay makes the screen darker
– Opacity of black overlay depends on your selected brightness level
– Easy to use / adjust
– Elegant
– No spyware / no commercials
Install
– Download and install the app
– Put the app on your home screen for quick use
Usage:
– Open the app
– A dialog will open with a brightness bar
– Select your new brightness level, it will auto save
– Touch outside the dialog and it will fade out
Note:
– We don't collect personal data and only want to make good apps
– The lowest brightness is locked to 90% black, so your screen is always visible
App Screenshots
Videos
What's New
What's in this version:
1.0.8:
– Turns off auto brightness when you open the dialog
1.0.7:
– Fade out correctly
Permissions
THIS APPLICATION REQUIRES NO UNSAFE PERMISSIONS TO RUN.
SYSTEM TOOLS

MODIFY SYSTEM SETTINGS

Allows the app to modify the system's settings data. Malicious apps may corrupt your system's configuration.
VERSION:1.0.8
SIZE:50k
SPONSORED