Description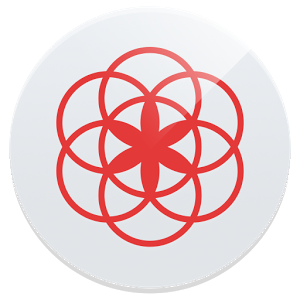 Clue predicts dates for your next period, PMS and the days you're more or less likely to get pregnant. Are your moods related to your cycle? Just track what you'd like to know more about, and Clue takes care of the rest. The period tracker you've been waiting for: it's beautifully scientific.
==========
Use Clue to:
+ Know when your next period is coming.
+ Get reminded before your next period, PMS and fertile window
+ Find the unique patterns of your cycle.
+ Know which days you're more or less likely to get pregnant.
+ Track sex, pain, moods, cervical fluid, birth control pills and more.
Clue also includes:
+ 28 tracking categories, including period, cramps, emotions, skin, hair, sleep, exercise, energy, cravings and more.
+ The guarantee of no flowers, butterflies, euphemisms or pink – ever.
+ The fastest data entry of any period tracker available.
+ In-depth descriptions about the menstrual cycle, complete with medical and scientific references.
+ An algorithm that learns from the data YOU input. The more you use it, the smarter it gets.
+ A customizable passcode to protect your privacy.
+ Historical overview of your past cycles to easily observe trends.
+ An optional account login to backup your data or log in on multiple devices.
Recommended by Buzzfeed, The New York Times, Wired, TechCrunch, The Daily Mail, VentureBeat, and many more.
SPONSORED

Please note: Clue is not a contraceptive.
**Please say hello**
We love hearing from Clue users. Send your feedback, questions and suggestions to[email protected].
**Want more Clue?**
Our blog: http://blog.helloclue.com
Twitter: http://www.twitter.com/Clue
Facebook: http://www.facebook.com/helloclue
Clue is not working as intended on the following devices running Android 4.0.4:
Sony Xperia U (ST25I)
Sony Xperia P (LT22I)
Sony Xperia Go (ST27I)
Sony Xperia Sola (MT27I)
Barnes & Noble Nook HD (BNTV400)
Barnes & Noble Nook HD+ (BNTV600)
We recommend upgrading to a more recent Android version.
Screenshots
What's New
**Cycle Science**
Clue's scientific text is back and better than ever, with content added to every tracking category. Tap on the "i" in Clue wherever you see it to learn about the science of your cycle (English only for now – more languages coming soon).
Love Clue? We'd be very appreciative if you'd rate us in the Play Store. More positive ratings = more people can find and benefit from fast, accurate and beautiful (and not pink!) cycle tracking.
Permission
find accounts on the device
add or remove accounts
find accounts on the device
receive data from Internet
control vibration
view network connections
full network access
control vibration
run at startup
prevent device from sleeping
read sync settings
toggle sync on and off
create accounts and set passwords
 Size: 9MB
Version: 2.0.2

 
SPONSORED