DuckDuckGo Search & Stories
Description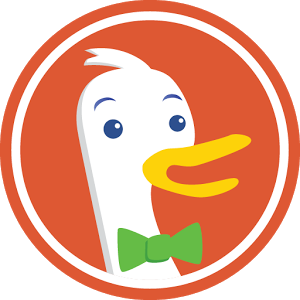 DuckDuckGo is the search engine that doesn't track you. Our Search & Stories app offers you real privacy, smarter search, and stories that you'll love!Real Privacy. From funny videos to health and finance questions, searches are a reflection of your personal life. That's why we don't collect or share your personal information.
Smarter Search. With instant answers from hundreds of sources, we help you get what you want in fewer clicks. Try one of our !bang commands to search your favorite sites directly from DuckDuckGo.
Stories you'll love. We feature the most enjoyed stories from over 50 sources around the web that you can customize to your liking.
Have feedback? You can always reach us at https://duckduckgo.com/feedback, or via email[email protected]. We listen!
SPONSORED

Disclaimer: While we can and will ensure your privacy at DuckDuckGo, we cannot ensure that other websites you visit from our app will similarly respect your privacy.
Screenshots
What's New
bug fixes and improved support for fullscreen video
Just a reminder that this app is open source so anyone can contribute to its development or examine the source code. Let us know your suggestions and feature requests! https://github.com/duckduckgo/android/
Permission
modify or delete the contents of your USB storage
read the contents of your USB storage
modify or delete the contents of your USB storage
read the contents of your USB storage
full network access
view network connections
 Size: 3MB
Version: 3.0.11

 
SPONSORED