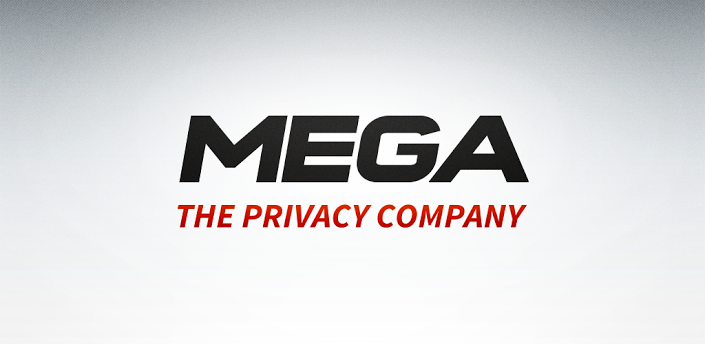 Description
MEGA is a secure cloud storage service that gives you 50GB of secure storage for free. Everything you upload to MEGA is completely encrypted, and the keys stay with you.You can find out more details, or sign up for an account from MEGA at 
https://mega.co.nz/
The MEGA App for Android is a native Android interface to the MEGA service. It allows you to browse your files, upload and download, search and more.
SPONSORED

Here are the current features:
– Browse your MEGA storage account
– Fast upload and download files from your Android device
– Camera Sync, upload your photos and videos to MEGA automatically
– Search for files within your MEGA account
– Create public link to files in your MEGA account
– Download
– Delete files
– Rename files
– Move files
– Create folders
App Screenshots
What's New
What's in this version:
– Updated file upload dialog with check boxes enabled by default
– Improved scrolling performance
– Faster log in / registration
– Bug fixes
Permissions
THIS APPLICATION HAS ACCESS TO THE FOLLOWING:
NETWORK COMMUNICATION

FULL NETWORK ACCESS

Allows the app to create network sockets and use custom network protocols. The browser and other applications provide means to send data to the internet, so this permission is not required to send data to the internet.

STORAGE

MODIFY OR DELETE THE CONTENTS OF YOUR USB STORAGE

Allows the app to write to the USB storage.
NETWORK COMMUNICATION

VIEW NETWORK CONNECTIONS

Allows the app to view information about network connections such as which networks exist and are connected.

SYSTEM TOOLS

TEST ACCESS TO PROTECTED STORAGE

Allows the app to test a permission for USB storage that will be available on future devices.

YOUR APPLICATIONS INFORMATION

RUN AT STARTUP

Allows the app to have itself started as soon as the system has finished booting. This can make it take longer to start the device and allow the app to slow down the overall device by always running.
VERSION:1.1.1
SIZE:2.1M
SPONSORED