Description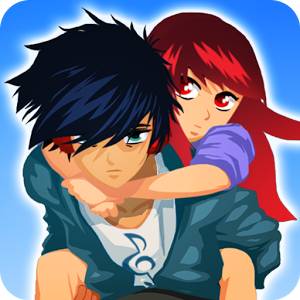 Join us on Twitch
http://www.twitch.tv/digixart/
to WIN unlocking codes and chat about the next updates.Dive into a fantastic musical odyssey, brought by an immersive soundtrack imagined by famous composers, including Wyclef Jean.
Go beyond by CREATING and SHARING your own levels on ANY SONG with the included level editor.■ DISCOVER the musical story from the co-creator of Valiant Hearts
■ Guide Kaito and Aya through their adventures, in total harmony with music
■ Travel trough 30+ painted environments
■ Experience music in a new way with the combination of rhythmic tapping and choreographic runner
■ Customize your character's clothes, headphones, hat and skateboard
Beyond the story, you can create and share your own Playtracks on ANY SONG! From pop music to electro, metal, rock, r&b and many more, enjoy infinite possibilities.
■ Choose any track from your device, or stream it from SoundCloud
■ CREATE your own Playtracks using the included level editor
■ Share your Playtracks and compete with your friends for the best score
■ Join the worldwide Community and play an infinite choice of tracks from music lovers
■ Select your landscape among beautiful artworks
■ Play with your favorite character
■ Easily record and publish your gaming session with Everyplay
4 levels are playable for free. To access the full story and the social part of the game, you need to buy the Gold version.
Languages: English, French, Spanish, Portuguese, German, Italian, Dutch, Turkish, Russian, Chinese (simple), Chinese (traditional), Korean, Japanese, Indonesian, Thai, Vietnamese, Arabic
SPONSORED

Genre: runner and rhythm game
Starting Thursday 11th of February and then every first Saturday of the month, meet the DevTeam on Twitch, push for next updates…
Visit us on Facebook : https://www.facebook.com/LostinHarmony
Follow us on Twitter : https://twitter.com/lihgame
PLEASE NOTE that we do not store songs on our database, nor do we facilitate the sharing of songs. Lost in Harmony simply uploads and downloads the Playtracks data.
Permissions needed :
• GET_ACCOUNTS (Shown as Contacts on Android 6.0) : Required for push notifications and Google Play Games
• Storage : Required for sharing your score screen
• Google Drive access : Required for automatic cloud save with Google Play Games
• READ_PHONE_STATE : Required to authenticate purchases
Screenshots
What's New
First off, thank you all so much for playing Lost in Harmony and for all your messages and kind reviews!
On this new version :
– Support the Nexus 9
– Bug fixes, tweaks and improvements
Permission
Version 1.1.1 can access:
find accounts on the device
find accounts on the device
read phone status and identity
modify or delete the contents of your USB storage
read the contents of your USB storage
modify or delete the contents of your USB storage
read the contents of your USB storage
read phone status and identity
receive data from Internet
Google Play license check
full network access
view network connections
prevent device from sleeping
control vibration
Size: 60 MB
Version:1.1.1
SPONSORED