Description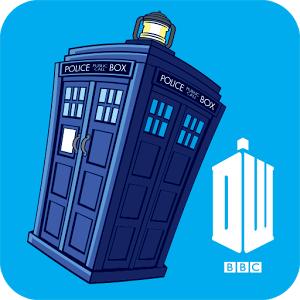 **Official Doctor Who Comic Creator app from BBC Worldwide**
Ever imagined creating epic battles against the Daleks on Skaro, or sending the Doctor to foil the Cybermen on a futuristic space station? How about designing your very own species of alien Monster to unleash against the Doctor! Now there's no stopping you, with the awesome Doctor Who: Comic Creator!
Free to download, the app features a Comic Maker, a Comic Reader, a Monster Maker, Fact Files and its own Comic Store.
SPONSORED

Comic Creator comes with one free pack featuring over 100 components to design your own comics, plus Episode 1 of the all-new Comic Creator adventure 'A Stitch in Time.'
Each additional purchased Pack features new Doctors, Companions, Monsters, monster parts, backgrounds, Fact Files, props and sounds for your own comics. The Packs are released monthly and each includes a further action-packed instalment of 'A Stitch in Time.'
Comic Maker
Want to pit the First Doctor against the Judoons in Manhattan? Or recreate the Tenth Doctor's crusade against the Weeping Angels? Well now you can! Generate your own Doctor Who adventures using this intuitive interface. Select the optimal page layout, pick a panel to design, choose a striking background and then fill the scene with characters, Monsters, speech bubbles, props and sound effects. Comic Maker features edit tools that allow you to position, re-size, flip, rotate and duplicate the characters and objects until you've created the perfect snapshot of Doctor Who in action. Once you've finished your story you can sit back and watch your adventure unfold using the app's Comic Reader.
Comic Reader
Pick from one of your own epic comic book stories or read the first episode of 'A Stitch in Time', an all-new adventure featuring the Twelfth Doctor and Clara, as well as a few surprise guests. Watch as they battle the evil Time Weaver alongside a rogues gallery of classic Doctor Who villains.
Monster Maker
Get fiendishly creative and devise your own enemies for the Doctor to defeat. Pick from a host of monster parts to dream up an army of fearsome opponents – then bring your creations to life in one of your Comic Maker stories.
Fact Files
Need to know the year Professor Marius created K-9? What species are the Weeping Angels? When did the Eighth Doctor first appear?  Facts, figures and backstory – they're all here, in the Doctor Who Fact Files.
Store
Access the Comic Store to browse the available content. Packs are available as individual purchases or to buy as bundles. A new Pack will be launched monthly, featuring brand new content for your Comic Maker and monsters plus the next instalment of the Doctor Who adventure, 'A Stitch in Time.'
Doctor Who: Comic Creator Creator lets you harness the power of the TARDIS to create your very own time-warping tales of brilliance within this fantastic app. So what are you waiting for? Get creative!
Screenshots
What's New
– Fixed installer errors
– Smaller installation file
Permission
Version 1.1 can access:
modify or delete the contents of your USB storage
read the contents of your USB storage
modify or delete the contents of your USB storage
read the contents of your USB storage
receive data from Internet
Google Play license check
full network access
prevent device from sleeping
view network connections
run at startup
control vibration
Size: 43 MB
Version:1.1
SPONSORED