Description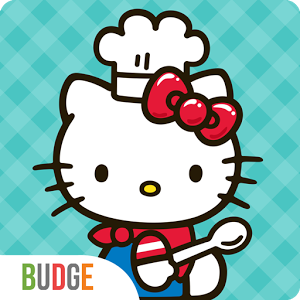 Budge Studios™ presents Hello Kitty Lunchbox! Join Hello Kitty in the school cafeteria to choose what scrumptious lunch to prepare. If you make your recipe just the way Hello Kitty wants, she'll give you supercute rewards to decorate your lunchbox and make it extra special!FEATURES
•Create and customize 4 unique lunchtime recipes!
•Complete challenges to create the lunch Hello Kitty is hoping for!
•Use Hello Kitty appliances and decorations to make an extra yummy meal
•Unlimited ways to design your lunchbox!
•Earn supercute rewards to make your lunchboxes extra special!
•Eat your lunch with Hello Kitty in the school cafeteria!
•Tablet compatibleRECIPES
•Supercute Cupcakes!
•Teatime Sandwiches!
•Yummy Soup!
•Hello Kitty KabobsREWARDS
•Supercute lunchbox shapes!
•Fun stickers!
•Many colors to draw with!
•Cute lunchbox backgrounds!HAVE QUESTIONS?
We always welcome your questions, suggestions and comments. Contact us 24/7 at
[email protected]
Visit us: www.budgestudios.com
Like us: facebook.com/budgestudios
Follow us: @budgestudios
Watch our app trailers: youtube.com/budgestudiosCOPPA COMPLIANT
Budge Studios takes children's privacy seriously and ensures that its apps are compliant with privacy laws, including the Child Online Privacy Protection Act (COPPA), a privacy legislation in the United States of America.   If you would like to learn more on what information we collect and how we use it, please visit our privacy policy at: 
http://budgestudios.ca/?p=privacy
 . If  you have any questions, email our Privacy Officer at : 
[email protected]
Before you download this game, please note that this app is free to play, but additional content may be available via in-app purchases. It also may contain advertising from Budge Studios Inc.  regarding other apps we publish and from partners, and social media links that are only accessible behind a parental gate.
SPONSORED

BUDGE STUDIOS is a trademark of Budge Studios Inc.
Screenshots
Permission
Version 1.2 can access:
read phone status and identity
modify or delete the contents of your USB storage
read the contents of your USB storage
modify or delete the contents of your USB storage
read the contents of your USB storage
read phone status and identity
full network access
view network connections
Google Play license check
prevent device from sleeping
Size: 21 MB
Version: 1.2
SPONSORED