Emergency – American Red Cross
Description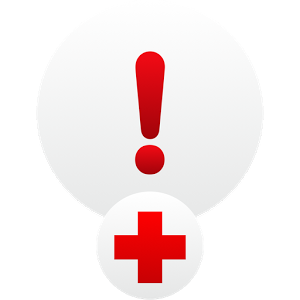 Help keep your family safe in severe weather, man made/natural hazards with Emergency by the American Red Cross. Monitor conditions in your area or area of loved ones, prepare your family and your home, check to see if loved ones are safe and let them know you're safe. A must have for anyone who live in areas prone to severe weather or have loved ones that do.• Free and available in English with a Spanish-language toggle.
• Monitor the people and places you care about with real-time local alerts for severe weather and hazards, including earthquakes, tornadoes, hurricanes, flood, tsunamis, winter storms, thunderstorms, extreme heat, and wildfire and many more.
• Family Safe feature – easily connect with loved ones to share alerts for their area and see if they're safe during severe weather.
• Customizable alerting and push notification options.
• Interactive quizzes with sharable badges users.
• Preloaded preparedness and critical emergency content providing instant access even without mobile connectivity.
• A toolkit with a flashlight, strobe light, and audible alarm.
• Map with open Red Cross shelters and other weather-related layers.
• Step by step directions on how to make a family emergency plan .
SPONSORED

Privacy policy: http://www.redcross.org/privacy-policy
EULA: http://www.redcross.org/m/mobile-apps/eula
Copyright © 2015 The American National Red Cross
Screenshots
What's New
Performance and stability improvements
• Ability to delete read alerts
• Alerts will be removed from the Alerts Feed once they expire. Earthquake alerts will be removed 48 hours after it was issued.
Permission
read your own contact card
find accounts on the device
add or remove accounts
read your contacts
find accounts on the device
precise location (GPS and network-based)
read phone status and identity
modify or delete the contents of your USB storage
read the contents of your USB storage
modify or delete the contents of your USB storage
read the contents of your USB storage
read phone status and identity
receive data from Internet
view network connections
full network access
read Google service configuration
use accounts on the device
create accounts and set passwords
control vibration
 Size: 38MB
Version: 1.2
SPONSORED