Description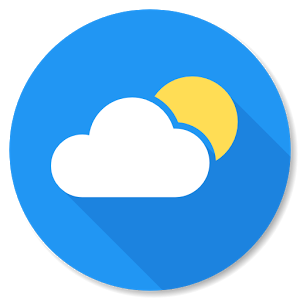 Klara shows weather forecast in form of simple and easy to read charts. Klara is great for professionals but thanks to its clarity and simplified design it is perfect for common folk too.
* Forecast for any place – data from YR (MET Norway).
* Precipitation, temperature, cloud coverage, wind speed and direction, pressure, humidity.
* Short-term, long-term forecasts.
* Favourite places.
* Four color skins.
* Widget.
SPONSORED

Screenshots
What's New
– Bug fixes
– New units (mmHg)
Translations:
– Spain (Carlos Antonio Saura)
– Vietnamese (Nguyễn Thành)
– Ukrainian (Oleksandr Gontar)
– Hungarian (Krisztián Tamási)
* Thanks for you bug reports
* We still search volunteers to translate Klara into other languages. If you want to help us, let us know on
[email protected]
.
Permission
Version 1.1.2 can access:
approximate location (network-based)
precise location (GPS and network-based)
full network access
view network connections
prevent device from sleeping
Size: 4 MB
Version:1.1.2
SPONSORED