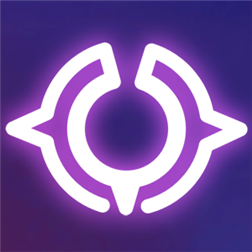 ★★★★★If you like Eyez, please consider giving it a positive rating!★★★★★
"Players who enjoy platformers, puzzles, or just want to play something different should give Eyez a look." – Windows Phone Central
Eyez is a 2D puzzle platformer where you play as the protagonist Mint, a girl who lost her memory, to explore a mysterious land. Use the Blue Eye to traverse the borders of her shattered reality, and open the Red Eye to expel the wandering nightmares. Eyez presents spatial logic in gameplay like you've never seen before.
Features:
– Use the Blue Eye and Red Eye abilities to explore 20+ mind-bending levels
– Change the way you think about space in game by solving tons of challenging puzzles
– Unique control schemes designed specifically for touchscreen controls
– This version includes Chapter 1 and Chapter 2 of the game. Chapter 3 will be added as a free update in the near future
=Change Log=
V0.7.0.5:
Jump controls optimized
Other minor tweaks
SPONSORED

V0.7.0.4:
256MB-RAM devices support (Thanks Mrinal!)
Jump button added (Enable in Options – Game Settings – Jump Button)
V0.7.0.3:
Improved jumping control for multi-touch control scheme
New instruction added in 1-3
V0.7.0.2:
Minor bug fixes
ESRB, PEGI, DJCTQ and CSRR rating certificates added
If you have any feedback or suggestion, please contact me via email at:
[email protected]
* If you experience any problems, please send me an email. Be sure to include your phone model and system version, and if possible describe what happened. I will try to deliver a fix ASAP. Rating this game 1-star without explaining why won't help solve any issues. After all, I'm only one indie developer… Thanks very much for your support!!
Publisher
huarexchen
Content rating
EVERYONE
Works with
Windows Phone 8
Windows Phone 7.5
App

requires
phone

identity

photo

, music, and video libraries

data

services

movement

and directional sensor
HD720P (720×1280)
WVGA (480×800)
WXGA (768×1280)
SPONSORED