Description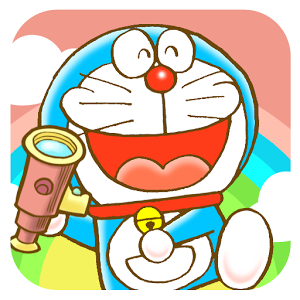 Join Doraemon, the futuristic robot cat, on another one of his schemes to get Dorayaki in this cute and challenging time management game set in Doraemon's all-purpose repair shop. Prepare to test your speed and reflexes!In this technologically advanced world, tons of old and broken appliances and furniture are dumped in the trash by townspeople. What a waste! Seeing the potential, the amazing robot cat comes up with a genius scheme. He teams up with his friends and opens up a repair shop using his future gadgets to help repair and restore various items good as new! In exchange for the repairs, the happy townspeople will give Doraemon his favorite snack: Dorayaki. The neighbors were thrilled that their broken items can be repaired in tip-top condition that more and more of them come to the shop, bringing even more stuff! Can you keep up with the fast-growing demand?
SPONSORED

Help Doraemon, Noby, Shizuka, and friends run their brand new repair shop! Prevent discarded things from piling up and going to waste. You must manage the flow of the materials and direct Doraemon and his friends to various future gadgets that will fix broken appliances, furniture, and many more. Make your neighbors happy by fixing their stuff and they'll reward Doraemon with tons of delicious Dorayaki!
Features:
– Enjoy 9 challenging levels drawn in Doraemon's signature art style
– Team up with Doraemon and friends to run the repair shop
– Use Doraemon's ingenious tools to repair the items: Reconstruction Flash Light, Time Cloth, Dismantling Screwdriver, Boost Potion, Super Battery and X-Ray Camera
– Upgrade your tools for faster production
– Train Doraemon and friends for better efficiency
– Get temporary boosts using Doraemon's amazing gadgets!
Fixing broken things is fun with Doraemon and friends. Download Doraemon Repair Shop, FREE!
** Please note that while the app is free, please be aware that it contains paid content for real money that can be purchased upon users' wish to enhance their gaming experience.You may control in-app purchases made within this app using password protection which can be enabled from the setting page of the Google Play Store app. **
Screenshots
What's New
Compatibility and stability enhancements
Permission
Version 1.5.0 can access:
find accounts on the device
find accounts on the device
approximate location (network-based)
read phone status and identity
modify or delete the contents of your USB storage
read the contents of your USB storage
modify or delete the contents of your USB storage
read the contents of your USB storage
read phone status and identity
receive data from Internet
control vibration
prevent device from sleeping
full network access
view network connections
use accounts on the device
Google Play license check
Size: 28 MB
Version: 1.5.0 
SPONSORED