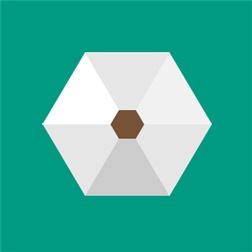 Description
InNote is a handwriting note taker featuring a natural digital ink, a full set of tools and a beautiful UI.
It is the easiest finger writing app for taking notes, writing memos and making annotations. When you are at brainstorms, meetings or need a shopping list and to do list, InNote is here to help.
InNote is also an annotation plug-in app for CamScanner, which is an intelligent document scanning and management app.
FULL EDITING TOOLSET
• A full set of ballpoint pens, brush pen, marker pen, highlighter and quill pens
providing lifelike handwriting experience.
• A color palette of millions of colors
• A selection of paper templates
• Adjust the size of eraser
EASILY TAKE NOTES
• Smoothly hand writing experience on smartphone
• Insert text into notes and customize text size/color
• Embed and annotate images. Take a photo directly or import an image from album and use it within notes.
• Rotate and zoom image
• Record and play back your voice notes
SPONSORED

GET ORGANIZED
• Change notebook name
• Preview note page thumbnails
SHARE YOUR NOTES
• Share notebooks in PDF format.
• Share pages in image format
• Use annotation feature in CamScanner, syncing edits to CamScanner
We'd love to hear your feedback: [email protected]
Check out other INTSIG products:
CamScanner – Intelligent Document Management
CamCard – Professional Business Card Reader
Screenshots
Info
Download size
4 MB
App requires
phone identity
video and still capture
location services
maps
media playback
microphone
data services
movement and directional sensor
HD720P (720×1280)
WVGA (480×800)
WXGA (768×1280)
Supported languages (8)
DeutschEnglish (United States)Español (España, alfabetización internacional)français日本語한국어中文(简体)中文(繁體)
SPONSORED