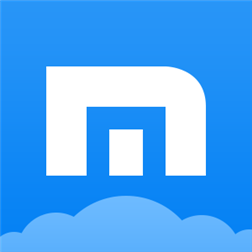 Maxthon Cloud Browser, now available to take mobile browsing on Windows Phones to new heights. Taking full advantage of our history of great out of the box experience, ease of use, high performance and features you can't find anywhere our new browser brings you the best browsing experience on Windows Phone.
SPONSORED

Features:
* Cloud Services Make the Multi-Device Web Easier
Sign in with a free Maxthon Passport account and sync your favorites online, and to other devices using the Maxthon Cloud Browser on Android, iOS, Windows and Mac.
* A New Take on Tabs for Windows Phone
Easily view, and move forward and backward between your tabs.
* Live Tiles in Quick Access
Maxthon has taken its famous 'Quick Access' feature and reinvented it for Windows Phone. Easily pick, apply and access live Windows 'tiles' right from Maxthon's 'Quick Access' feature.
* Pop – Up Address Bar
Access search and the address bar when you want it. A simple gesture causes it to pop-up.
Publisher
网际傲游(北京)科技有限公司
App requires
phone identity
media playback
data services
movement and directional sensor
HD720P (720×1280)
WVGA (480×800)
WXGA (768×1280)
Supported languages (2)
English (United States)中文(简体)
SPONSORED