iStaging – Interior Design
Description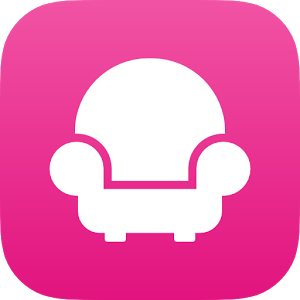 iStaging provides you with all the tools to design your interiors easily, right from your Android tablet or smartphone. Tap into the latest augmented reality (AR), virtual reality (VR) and 3D technologies – all packed into one cutting-edge app!
TRY OUT FURNITURE LIKE YOU TRY ON NEW CLOTHES WITH AUGMENTED REALITY
No more wondering about how furniture will fit into your home. With our markerless augmented reality technology, you get to preview furniture in your bedroom, living room, kitchen, office, bathroom… in real time with actual sizes. Unlike other augmented reality furniture or home staging apps, you don't have to place a marker on the floor to display furniture in your home.CREATE YOUR PERFECT INTERIOR DESIGNS
Combine your favorite home furnishings to decorate your own house . And get social – take pictures of your interior designs and share them with your friends. Home design possibilities are virtually endless. Design your own house easily!
GET INSPIRED BY AWESOME DESIGN IDEAS WITH VIRTUAL REALITY (VR)
Need ideas for your home decor? Put on virtual reality glasses, and dive into awesome 360° VR interior designs created by professional interior designers. iStaging supports most VR glasses, including Google Cardboard, Carl Zeiss VR One, Baofeng glasses, Homido VR, Archos VR and more…
DISCOVER FURNITURE FROM AROUND THE WORLD
Customized high-end furniture from Italy? Unique artworks from Chinese artists? Get quality products from all over the world delivered to your doorstep, so you can transpose your virtual decoration created in iStaging into your real home. Neoclassical, modern, contemporary, shabby chic, art deco, zen: we've got every decorating style your heart desires.
EXPERIENCE iSTAGING WITH CUTTING-EDGE PROJECT TANGO TECHNOLOGY
If you have a Google Project Tango development kit or the latest Lenovo Project Tango smartphone, you can now decorate your living room in an even more immersive way. Simply download the iStaging app optimized specifically for devices equipped with Google Project Tango technology: https://play.google.com/store/apps/details?id=com.istaging.furniture.tango
HOME STAGING HAS NEVER BEEN EASIER
If you're a real estate agent, you know how much easier it is to sell properties when they are fully furnished. With iStaging, you can virtually stage your customers' home with real home furnishings in the most cost-effective way on the market. Decorating houses is as easy as pie with iStaging.
SPONSORED

Screenshots
What's New
1. support 3d stereoscopic view
2. change viewer to support phones with large screen
Permission
Version 1.3 can access:
find accounts on the device
find accounts on the device
read the contents of your USB storage
modify or delete the contents of your USB storage
read the contents of your USB storage
modify or delete the contents of your USB storage
receive data from Internet
control Near Field Communication
full network access
view network connections
prevent device from sleeping
control vibration
Google Play license check
Size: 49 MB
Version: 1.3
SPONSORED