Description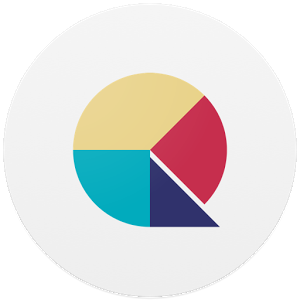 "A simple way to put aside some money" – The New York Times.
"An actionable savings app" – Fast Company
"It would be difficult to find a standard bank app more fun to use than Qapital." Bankrate.com
Use Qapital to:
*Round up change on debit & credit purchases and save it toward a Goal
*Set a budget and save when you stay under it
*Fine yourself for indulging in guilty pleasures
*Connect with other apps through IFTTT
*Focus on your progress, not your bank balance
*Track your spending and saving over time
Qapital offers:
* FDIC-insured savings
* No monthly or annual fee
* No minimum deposit
* Goal-based savings
* Automated transfers
* No hidden fees
SPONSORED

Get started today!
Security:
Qapital will never sell, rent, or lend any personal information you give us without your express consent. You do not have to take any action or instruct us to keep your information confidential. We protect your privacy automatically.
Account protection:
The funds you transfer using Qapital are held for your benefit at Wells Fargo Bank. The deposits are insured by the FDIC up to $250,000.
User requirements:
To use Qapital, you need to be a US resident and at least 18 years of age and have an existing checking account.
For more information about Qapital, please visit our website: www.qapital.com
Screenshots
What's New
Permission
Version 1.0.4 can access:
read phone status and identity
modify or delete the contents of your USB storage
read the contents of your USB storage
modify or delete the contents of your USB storage
read the contents of your USB storage
read phone status and identity
receive data from Internet
manage document storage
full network access
view network connections
prevent device from sleeping
control vibration
Size: 13 MB
Version: 1.0.4 
SPONSORED