Description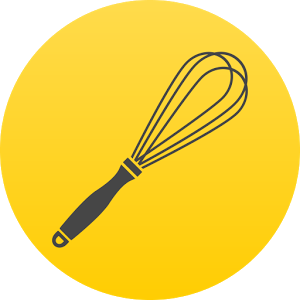 ***Kitchen Stories – anyone can cook***
Loved by millions of users, Kitchen Stories offers aspiring and seasoned chefs alike the opportunity to hone their cooking skills and discover delicious new recipes and cooking inspiration.
All Recipes are easy to recreate and come with beautiful pictures, easy to follow step-by-step photo instructions, recipe videos, and clever how-to videos – all completely FREE of charge!
The App at a Glance:
– Discover tasty, easy-to-cook recipes offered in various thematic packages (e.g. "Pasta Recipes", "Delicious Smoothies" or "Grill special", including many vegan and gluten-free recipe ideas)
– HD video recipes guide you through preparing the dishes
– Step-by-step photo instructions make recipes easy to follow
– How-To videos explain basic tips and tricks in the kitchen
– New recipes and How-To videos are added every week, all free of charge
SPONSORED

Special Features:
– Add automatically generated shopping lists and plan your dinner on the go
– Collect and save your favorite recipes
– Set the integrated timer and get notified when your dish is ready
– Make use of the practical measurement converter
– Save comments with the integrated notepad for each recipe
– Invite and share Kitchen Stories with your friends
Screenshots
What's New
Seek and you shall find! Our search function got ever smarter and owns a more prominent space inside the app now. It's never been so easy to discover new video recipes and step-by-step cooking instructions. Try it!
We hear you! To make your cooking experience even easier, we've reduced the amount of user-generated content inside our app and made way for improved navigation. As a result, it is no longer possible to upload your own recipes to our community
Permission
Version 4.1.0A can access:
read the contents of your USB storage
modify or delete the contents of your USB storage
read the contents of your USB storage
modify or delete the contents of your USB storage
receive data from Internet
full network access
view network connections
prevent device from sleeping
control vibration
run at startup
use accounts on the device
Size: 28 MB
Version: 4.0.3A 
SPONSORED