Legend of Darkness-Offline RPG
Description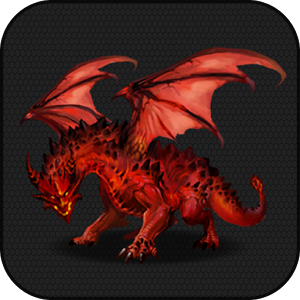 Half automatic offline RPG game; Your hero can kill monsters to level up;Massive instances,abyss and hidden BOSSes are ready to be challenged;This is a simple game,very easy to play is a greatest game to killing-time.Features:
Offline game with online RPG gameplay.
No boring plot quests,Collect materials to create equipment and slay many kinds of BOSSes.
Large numbers of random divine equipments and special equipment.
You can fighting with most hide dragons get best equipment.
You will enjoy the happiness of dropped equipment.●War
Adventure can choice monster battle and get most materials.
Instances you need war of 3-5 monsters can get rare equipments.
The Abyss can get best equipments and materials.
SPONSORED

●Items
Hundreds of equipments.Divine equipment random attribute.
You can enhance,enchant and make equipment;
A great many items you can get.
Special equipment,Wings can level up.
●Monsters
Hundreds of monsters and they has random level normal->elite->mutated->??;
The tougher the monsters are, the richer rewards they can grant; Hidden monsters will grant more generous rewards.
Screenshots
What's New
3.21 Update
bug fix
3.2 Update
1.Add special equipment exchange
2.New shoes can exchange
3.Artifact can be upgraded twice stars can rise up to 5 stars(only can refresh current star property)
4.New achievement,title
5.The abyss can quick war
6.Fixed bug
Permission
Version 3.21 can access:
read phone status and identity
modify or delete the contents of your USB storage
read the contents of your USB storage
modify or delete the contents of your USB storage
read the contents of your USB storage
Wi-Fi connection information
Device ID & call information
read phone status and identity
full network access
view network connections
draw over other apps
control vibration
Size: 23 MB
Version: 3.21
SPONSORED