Description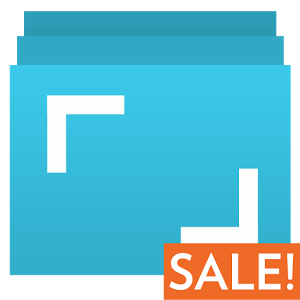 Capture life moments, from everyday thoughts to useful travel logs, Journey helps you to rediscover the joy of journaling through the warmth and humanity of the interface. Journey presents your life beautifully in calendar, photo and atlas view, allowing you to revisit the greatest moments anytime, anywhere. Available on Android, Chrome, Online and Wear app.
Superior diary/ journal experience
– Markdown shortcuts (In-app Purchase)
– Word and character count
– Create photo / video / sticker entry (Up to 4 photos/ 1 video per entry)
– Modify Date and Time
– Keyboard Shortcuts
– Night Mode (In-app Purchase)
– Exclusive fonts Verlag from Hoefler&Co. , Novel Sans
by Atlas Font Foundry and more
– Supports RTL (Any-RTL is unavailable for viewing)
– Passcode & Fingerprint
– Reminder
– Ad free
Innovative features
– Sync across devices with Google Drive using In-app data
(Your data is stored privately in Google Drive)
– Swipe between entries for easy reading
– Markdown preview (In-app Purchase)
– Markdown syntax highlighting (In-app Purchase)
– Automatically tracks weather using OpenWeather service, temperature,
location and motion activities (Requires GPS and network connection)
– Manual geotag or tag specific location with Google Places
– Daily Inspirations
– Quick add widget
– Stickers
– Publish to Social: Facebook, Twitter, WordPress & Tumblr
Organisation
– Search by keyword
– Create tags
– Browse entries by list, timeline, calendar, photo or atlas
Share and backup
– Import Diaro (.zip), Evernote (.enex) and Day One
– Backup entire journal to local storage (In-app Purchase)
– Cloud print and print to PDF (Requires Android 4.4) (In-app Purchase to remove watermark)
– Share as plain text, html, text + photo and zip
– Single or bulk .docx export (In-app Purchase)
Permissions Required
– ACCESS_FINE_LOCATION: Determine the precise location in order to retrieve weather information and geocoded address accurately.
– GET_ACCOUNTS: Sign in to Google Drive.
– READ_EXTERNAL_STORAGE: Import backup files.
– WRITE_EXTERNAL_STORAGE: Export and share entries.
Screenshots
What's New
New Layouts: List, Calendar & Dashboard
Multiple Images Support: Attach up to 4 images
Photo preview: New photo/video viewer
Publish: Supports multiple images in Tumblr & WordPress
Panorama: View panorama in photosphere / Google cardboard
"3D" touch in photo view
Premium typefaces: Archer, Verlag & Ideal Sans
Other changes include: Added "Recently Used devices", Redesigned "Publish" page.
Day One Import: http://help.2appstudio.com/journey-import-day-one/
Permission
Version 1.16.2 can access:
find accounts on the device
add or remove accounts
find accounts on the device
precise location (GPS and network-based)
modify or delete the contents of your USB storage
read the contents of your USB storage
modify or delete the contents of your USB storage
read the contents of your USB storage
full network access
view network connections
use accounts on the device
read Google service configuration
control vibration
run at startup
prevent device from sleeping
Size: 14 MB
Version: 1.16.2
SPONSORED