Magisto Shot for Messenger
Description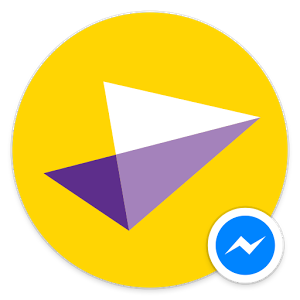 Magisto Shot for Facebook Messenger turns a single photo and text into a colorful micro-movie perfect for messaging. Instead of hinting that your message is funny by adding a smiley face you can genuinely be Funny, Happy, Hyper or however you're actually feeling. It only takes a couple of seconds!
How Does Magisto Shot Work?
Take a photo, pick your mood and add a text message. In seconds Magisto Shot magically brings your message to life with music, motion and professional graphic effects. Your Shot is a custom meme, a burst of expression that lets you show the world how you actually feel.
How is Magisto Shot different than Magisto Video Editor & Maker?
Magisto Shot is the "little brother" of Magisto Video Editor & Maker which was named Google Play Editors' Choice and one of the Best Apps of 2013. It's a splash of Magisto's powerful personal video storytelling and an invitation to join a community of more than 55 million Magisto creators. You don't have to be a photo editor or video editor to use Magisto or the NEW Magisto Shot. Think of Shot as your personal meme generator, your movie making voice for messages.
SPONSORED

Movie Messaging Features
◦ Fully automatic movie message maker available to you 24/7
◦ AI technology that analyzes and identifies how to best bring your messages to life
◦ Pick a mood including: happy, sad, funny, hyper and love
◦ Choose photos from your gallery
◦ Capture new photos using Magisto Shot's Camera
◦ Easily share movies via Facebook Messenger or Facebook
Screenshots
What's New
– Bug fixes and performance improvements
Permission
Version 1.2.358 can access:
modify or delete the contents of your USB storage
read the contents of your USB storage
modify or delete the contents of your USB storage
read the contents of your USB storage
receive data from Internet
full network access
view network connections
prevent device from sleeping
Size: 4 MB
Version: 1.2.358 
SPONSORED