Description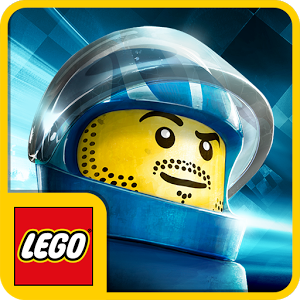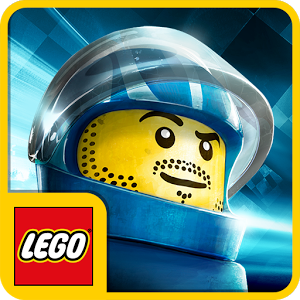 Get behind the wheels of the fastest cars on the planet in the action-packed arcade game, LEGO® Speed Champions!
This is your invite to the ultimate speed championship. Put the pedal to the metal, speed past your opponents and complete awesome challenges to secure your place on the winner's podium.* Take control of the sports cars you've always dreamed of racing
* Choose from 6 vehicles including a racing red Ferrari, world class McLaren Mercedes or powerful Porsche 911
* Face three different challenges every time – no race is the same!
* Collect studs, stars and racer trophies to unlock brand new challenges
* Skid, slide and swerve to avoid collisions with competitors
* Log-in with LEGO® ID to get competitive with friends
* Race up the leaderboard and show off victories with your LEGO® Speed Champions profile
* Become the ultimate LEGO® Speed Champion!
Get ready to take on exciting racing challenges in LEGO® Speed Champions. You'll find action around every bend!
For app support contact LEGO Consumer Service.
For contact details refer to http://service.lego.com/contactus
Our privacy policy and terms of use for apps are accepted if you download this app.
Read more on http://aboutus.lego.com/legal-notice/Privacy-Policy and http://aboutus.lego.com/legal-notice/terms-of-use-for-apps
LEGO and the LEGO logo are trademarks of the LEGO Group. ©2015 The LEGO Group.
SPONSORED

Produced under license of Ferrari Brand S.p.A.
The name FERRARI, the PRANCING HORSE device, all associated logos and distinctive designs are property of Ferrari S.p.A. The body designs of the Ferrari cars are protected asFerrari S.p.A. property under design, trademark and trade dress regulations.
The McLaren name and logo are registered trademarks of McLaren Automotive Limited.
Under license of Porsche AG.
Screenshots
Permission
Version 5.0.197 can access:
read phone status and identity
modify or delete the contents of your USB storage
read the contents of your USB storage
modify or delete the contents of your USB storage
read the contents of your USB storage
read phone status and identity
Google Play license check
full network access
prevent device from sleeping
view network connections
Size: 20 MB
Version: 5.0.197
SPONSORED