Earbits Music Discovery Radio
Description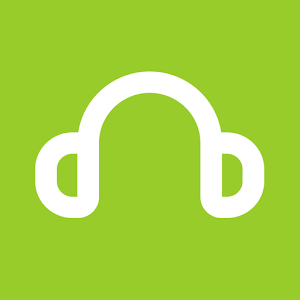 Earbits is a free music discovery app designed to make it dead simple to find new bands and connect with them. If you are tired of ads and commercials on Pandora give Earbits Radio a try. It is 100% commercial and ad free.
There are no listening restrictions, interruptions, or subscription fees, only great music. You'll be able to choose from over 400 channels, hand picked and curated by our team of editors.
The Earbits Android radio app analyzes the songs from your phone and recommends channels you'll like based on your taste. It intelligently blends your own songs into those channels. The result is a curated music discovery with your favorite tracks mixed in.
SPONSORED

You'll love Earbits if you are looking for: commercial free radio, radio app, independent music, radio music, internet radio.
Screenshots
What's New
* Reduced home screen loading lag
* Improved station syncing system
* Crash and bug fixes
Permission
read phone status and identity
modify or delete the contents of your USB storage
read the contents of your USB storage
modify or delete the contents of your USB storage
read the contents of your USB storage
read phone status and identity
full license to interact across users
control media playback and metadata access
view network connections
full network access
control vibration
pair with Bluetooth devices
prevent device from sleeping
 Size: 4MB
Version: 2.0.1 
SPONSORED