LEO Privacy Guard – Lock&Boost
Description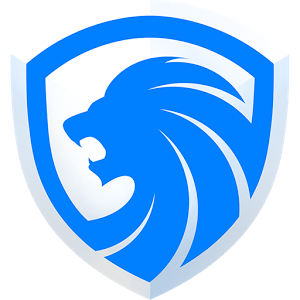 The Best and Most Trusted and Download Privacy Safeguard Protects over 100 Million Users from Private Information Leakage, with Strong AppLock to Lock up Apps, Convenient Privacy Scan to Locate Loophole, Safe Box to Hide Private Photo & Video, WiFi Security to Secure Network Safety, etc. Many Other Functions are Waiting You to Discover!
With LEO Privacy Guard, you can heave a sigh of relief and no longer worry about:
Girlfriend/boyfriend is checking your SMS and call log — Lock private SMS and call √
Parents/kids are curious about your gallery and FaceBook status – Lock gallery and FaceBook√
Colleagues accidentally see your private photos or videos – Hide private photos & Video √★ AppLock: Lock Everything
– Lock up your FaceBook, Whatsapp, Messenger and other important apps which may leak your privacy.
– Nobody can open locked apps without entering the right password.
– Pin code or pattern lock, two types of password with interesting applock theme.
– Delicate themes to decorate your applock screen
– Customize your lock mode, lock different apps under different circumstances.
★ Privacy Security Scan : Fast and Safe
– A click to scan mobile privacy status, find out potential privacy loophole.
– Smart scan to analyze your new added apps, photos, videos and so on.
– Simple steps guide you to lock or hide your private information.
★ Safe Box : Lock and Hide
– A private vault for you to hide some private photos & videos.
– Some SMS, contact and call log you do not want to be exposed can also hide inside Privacy Guard.
★ WiFi Security Scan : Network Protector
– A simple click to scan current WiFi network connection, detect network security.
– Warn against malicious Wi-Fi hotspots, especially those public free WiFi, secure your privacy security and property safety.
★ Anti-theft : Lost and Found
– A message to remotely control lost phone, no need to login special website.
– Remotely lock up all your apps with our advanced applock function to protect your privacy.
– Locate your phone on map, give an alarm helps you to find it.
★ Break-in Alert: Find out Intruder
– Take photo of some who enter wrong password
SPONSORED

★ Boost : Speed up your Phone
– Boost the speed of your phone, clear junk and cache.
FAQs
1. How to change / reset password?
Please find Settings in home page at the top right corner, go to "Change Password", you can change or reset your password.
Step: Settings–> Change Password
2. How to protect LEO Privacy Guard from being uninstalled by other people?
Please go to AppLock page, enable "Advanced Protection" in AppLock Settings.
Step: AppLock–> Settings–> Advanced Protection
3. What if I want to uninstall LEO Privacy Guard?
Under advanced protection nobody can uninstall LEO Privacy Guard. But if you really want to uninstall our app, you can find the uninstall button at side bar.
Screenshots
What's New
1. A new function of charging screensaver is available. It can improve battery health and speed up charging
2. Encryption of blacklist number database, greatly improves the security of local data
3. Optimized program logic and more fluent using experience
4. Richer interface content, prettier interface colors
Permission
Version 3.3.1 can access:
find accounts on the device
read your contacts
modify your contacts
find accounts on the device
precise location (GPS and network-based)
approximate location (network-based)
read your text messages (SMS or MMS)
edit your text messages (SMS or MMS)
receive text messages (SMS)
send SMS messages
read call log
write call log
reroute outgoing calls
directly call phone numbers
read phone status and identity
access USB storage filesystem
modify or delete the contents of your USB storage
read the contents of your USB storage
modify or delete the contents of your USB storage
read the contents of your USB storage
read phone status and identity
update component usage statistics
read battery statistics
measure app storage space
run at startup
control vibration
change network connectivity
close other apps
install shortcuts
uninstall shortcuts
draw over other apps
view network connections
full network access
pair with Bluetooth devices
access Bluetooth settings
control flashlight
modify system settings
connect and disconnect from Wi-Fi
prevent device from sleeping
change your audio settings
Size: 4 MB
Version: 3.3.1
SPONSORED