Description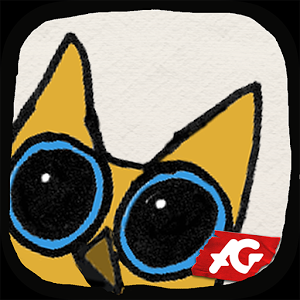 TRY. FAIL. REPEAT.
Shut the Fail Up is a really, really hard quiz game. You might almost say it's impossible. Honestly, Shut the Fail Up will troll you SO HARD you may as well start raging about it now.
Up for the challenge? Then get ready for obscure trivia, bewildering optical illusions, and weird stuff made up by a sweaty-toothed madman. Please take a deep breath and remain calm. It's just a game. (Or IS it?)
Think you can be the first one on the planet to crack this thing? Go ahead, buster…
Shut up and start failing.
FEATURES
– Over a hundred questions to drive you nuts.
– Impossible-to-find golden bananas.
– Dumb puzzles.
– Smart puzzles.
– A butt.
– Tipsy clowns.
– Sneaky zombies.
– Sharks with terrible secrets.
– Olivier the Often Dying Owl.
Become a fan on www.facebook.com/AddictingGames or visit us on Twitter @AddictingGames to receive exclusive news from the Addicting Games community!
SPONSORED

Screenshots
What's New
Bug fixes and optimization
Permission
Version 1.315 can access:
find accounts on the device
read your contacts
find accounts on the device
precise location (GPS and network-based)
approximate location (network-based)
read phone status and identity
Size: 36 MB
Version: 1.315
SPONSORED