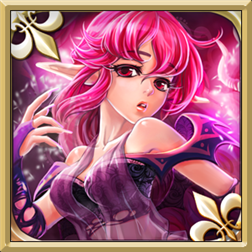 Download
Lies of Astaroth(LoA) is a free-to-play and highly addictive epic fantasy MMORPG card-battle hybrid!
SPONSORED

"9 – Amazing! A must play for anyone who loves card-based battle games!" – www.tapscape.com
"Placed in a fantastical world of mystery and intrigue, Lies of Astaroth is sure to cast a spell on you with it's enchanting and mystical charms " – Player JustBe
"The fantastic story line, constantly evolving decks and the use of separate card classes all combine to create a beautiful and thoroughly engrossing fantasy world. This will be a magical journey you won't soon forget." – Player KidHey
FEATURES
1. Stunning Graphics
2. Rich and Engrossing Storyline
3. Epic & Challenging Battles
4. Randomized Mazes
5. Interactive Global Community
With more than 100 beautifully drawn characters and dazzling battle effects, Lies of Astaroth is visually pleasing in a way other battle card games only dream of being. As the game begins, you meet an envoy to The God of Prophecy. Together, you will travel through a world filled with spies, thieves, goblins, assassins, priests, dragons and other magical creatures, passing through magical forests into underground cities, all the while, battling whatever creatures come your way.
Battling is the heart of Lies of Astaroth. With it's various character classes, runes and skills, LOA is a simple game to learn, but very difficult to master!
Lies of Astaroth's online community allows the user to put his deck to the test against other players around the world. Find out where you rank on a global scale! Discover hidden treasures and band together with friends while exploring the various worlds LOA has to offer.
What you accomplish is only limited by what your determination. This is one adventure you do not want to miss!!
Connect with other players on Facebook: – http://www.facebook.com/LiesOfAstarothFansPage
Thank you for playing!
what's new:
The bug of Paypal price display error has been fixed
Screenshots
Info
Publisher
iFree Studio
App requires
phone identity
owner identity
media playback
data services
movement and directional sensor
wallet
HD720P (720×1280)
WVGA (480×800)
WXGA (768×1280)
SPONSORED