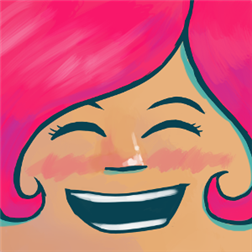 Description
Girls Like Robots is a puzzle game about seating arrangements, wrapped around an epic tale of love and danger!
The puzzle pieces are faces and the goal is to put every one next to their friends.
But you can't please everybody all the time. Sometimes you gotta break hearts to save the day. And the day definitely needs saving: Volcanoes, exploding chickens, planetary invasion and a boy who just wants to dance with a girl.
FEATURES:
– Constantly evolving gameplay
– A huge cast of moody folk
– Customize everyone's faces! Millions of combinations!
– Charming hand-drawn art style
– Three Acts with 110 puzzles
SPONSORED

Screenshots
Info
Publisher
Popcannibal LLC
App requires
phone identity
media playback
data services
movement and directional sensor
HD720P (720×1280)
WVGA (480×800)
WXGA (768×1280)
Supported languages (2)
EnglishEnglish (United States)
SPONSORED