Matewire- Your Local & Outdoor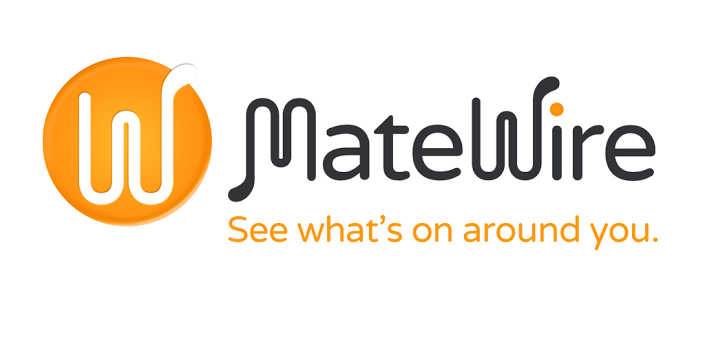 Description
We all love doing things – going out, exercising, exploring interesting outdoor activities in our cities. However, it's hard to know what cool things are happening around us right now.Matewire helps solve that problem by showing you activities that are on right near you, right now. Join other people's activities and create your own. Whether a friendly outdoor soccer game in the park, an art gallery opening or a trivia night at the local pub tonight – as long as it is near you, you will be able to find it.
Perfect for those moments when you have nothing planned, want to do something and don't know where to look.
SPONSORED

User Natalie: "Matewire makes it so easy for me to find stuff to do with like-minded people!"
User Adam: "Just found some guys to play basketball with! Awesome:)"
How it works:
1. See activities happening right near you, right now as pins on the map
2. Join activities you like and post your own activities
3. Hang out with people with the same interests
Try it out now for free!
Matewire, you are already invited.
Keywords: Mate wire, local, outdoors, social network, hang out
App Screenshots
Videos
What's New
What's in this version:
– Own location now animated
– Improved performance of various components of the app
Permissions
THIS APPLICATION HAS ACCESS TO THE FOLLOWING:
YOUR LOCATION

PRECISE LOCATION (GPS AND NETWORK-BASED)

Allows the app to get your precise location using the Global Positioning System (GPS) or network location sources such as cell towers and Wi-Fi. These location services must be turned on and available to your device for the app to use them. Apps may use this to determine where you are, and may consume additional battery power.

NETWORK COMMUNICATION

FULL NETWORK ACCESS

Allows the app to create network sockets and use custom network protocols. The browser and other applications provide means to send data to the internet, so this permission is not required to send data to the internet.

CAMERA

TAKE PICTURES AND VIDEOS

Allows the app to take pictures and videos with the camera. This permission allows the app to use the camera at any time without your confirmation.
VERSION:1.0.7
SIZE:1.6M
SPONSORED