Indian Railway Train Status
Description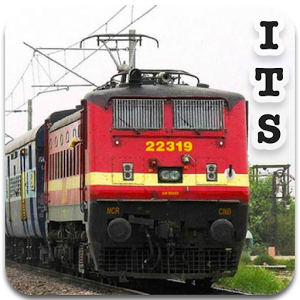 Live running train status, time tables, station status, PNR enquiry, a unique berth & seat calc, and reservation date calc for Indian Railways.
Amaze your co travellers by telling them "Hmmmm.. we are running twenty minutes late", without looking outside!
SPONSORED

You can also add home screen widgets & quick★marks for ultra-quick, one-touch access to train, station & PNR status and time tables.
Time tables & PNR statuses are cached offline for quick rechecking.
Featuring the handy berth & seat calculator: for the times when you want to quickly know whether its a lower berth or an aisle seat…
…and the reservation date calculator: to find the reservation opening date for a given date of travel, and also set reminders for it.
A convenient link to open the IRCTC mobile app/website based on the time of day is also featured.
The app has a companion app to make your journeys even better, which may be installed by selecting the "More Enquiries" option.
Note: 'Launch Map'- launches the default android 'Maps' application which can show the exact location of the train on Google Maps. Please note: this will work only if the 'Maps' application and location features are available on your device; these are pre-installed on most android phones and tablets.
Screenshots
What's New
7.32
• Tweaks to Time Table loading & caching, PNR sharing
• Updated station list
• Upgraded to latest version of android build tools for optimum performance
• Analytics (opt-in): this will help better collection of crash reports and usage statistics to guide further development and improvement. (Relevant privacy & terms have been added to settings.)
Permission
This app has access to:
modify or delete the contents of your USB storage
read the contents of your USB storage
modify or delete the contents of your USB storage
read the contents of your USB storage
full network access
prevent device from sleeping
view network connections
Size: 426 kB
Version: 7.32
SPONSORED