Description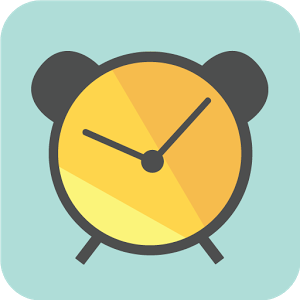 Mimicker Alarm, a Microsoft Garage Project, is a free morning alarm clock app that helps you wake up from sleep and stay up by playing a simple alarm game, called a "Mimic". To dismiss your alarm in the morning, you must mimic the action given. We might ask you to snap a selfie, speak a phrase, or even get out of bed! The Mimic games require you to be awake, alert, smart, and use your self and your surroundings, so be ready to move when your alarm fires.Watch out – if you don't finish the game in time, we'll assume you've fallen back to sleep and your alarm will start ringing again. Once you complete the Mimic and successfully dismissed your alarm, share your personalized results with your friends to show how you woke up and beat the clock.
Features include:
* First run experience to help you learn how to use Mimicker Alarm
* Alarm customization for time, day, ringtone, snooze, and Mimic
* Choice of snooze or dismiss for each alarm
* Multiple Mimics to wake up every morning with: Match the expression, capture the color, complete the tongue twister, or shuffle between all three
* Personalized images you can share with friends after each alarm
Mimicker Alarm is a Microsoft Garage Project and we built it using Microsoft Project Oxford, a platform of artificial intelligence APIs. The Emotion API is used to power Express yourself – a game that requires you to mimic the emotion listed, the Speech API is used to listen to your attempt at our tongue twister challenge, and the Computer Vision API is used to analyze colors in a photo for our color capture Mimic. Mimicker Alarm works best when connected to the internet, but you are not required to be connected in order to use our alarm app.
SPONSORED

Images, audio, video, or other data that you upload when using Mimicker Alarm are sent to Project Oxford APIs in order to support the fun interactive activities included in the app. The data you upload, along with anonymous usage data may be used by Microsoft for service improvement purposes. To protect your privacy, we do not use any of the uploaded data to identify or contact you. For more information about Microsoft privacy policies, see our privacy statement..
Screenshots
What's New
* Express yourself now has a front camera flash. Brighten your morning and turn that sad face into a happy one!
* Notification is now swipeable. Thanks to all our users for the feedback and the community contribution on GitHub
Permission
Version 1.0.0.287 can access:
read phone status and identity
modify or delete the contents of your USB storage
read the contents of your USB storage
modify or delete the contents of your USB storage
read the contents of your USB storage
read phone status and identity
run at startup
prevent device from sleeping
full network access
view network connections
control vibration
allow Wi-Fi Multicast reception
Size: 21 MB
Version: 1.0.0.287
SPONSORED