Description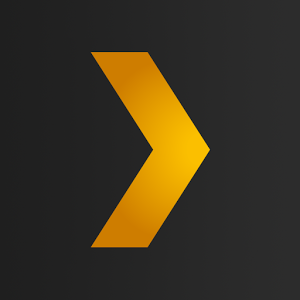 Plex (https://plex.tv) organizes all of your video, music, and photo collections, no matter where you keep them, and lets you enjoy them on all of your screens. With the Plex Media Server (available at:https://plex.tv/downloads), you can stream all of your personal media to your Android, Android TV, and other Plex apps, as well as share it all with friends and family. Enjoy unlimited use of the free version of this app, and unlock its full functionality with a Plex Pass subscription -OR- a small one-time in-app purchase (see below).
Note: If you've already purchased the app or have a Plex Pass, you do NOT need to purchase again! We attempt to detect your previous purchase automatically. If this fails, please select "Already Paid?" on the activation screen and follow the instructions to restore your purchase.
FREE FUNCTIONALITY
• Unlimited casting of photos and videos from the Camera Roll on your phone or tablet to Plex apps on Android phones and tablets, Chromecast, and Android TV, among others.
• Unlimited casting of any media on your Plex Media Server (free download available athttps://plex.tv/downloads) to other supported Plex Apps.
• Remote control your big screen Plex Apps.
• LIMITATION: Playing media from your Plex Media Server on the device running this app is limited (one minute for music and video, watermark on photos) until the app is unlocked.
SPONSORED

UNLOCK FULL FUNCTIONALITY
You can remove the playback limitations on the app if you:
• Use a Plex Pass enabled account to sign into the app -OR-
• Make a small, one-time, in-app purchase of just the Android app itself
Here's a small taste of more things that Plex does to make your media experience awesome:
• Plex presents your media beautifully with artwork, rich metadata, and related content.
• Plex automatically converts your media on-the-fly to play on any device.
• Easily share your media with friends and family.
• Plex Pass feature: Sync media to your phone or tablet for offline viewing.
• Plex Pass feature: Sync media to your favorite cloud provider including Google Drive, so you can stream media even when your server is offline.
• Plex Pass feature: Online Trailers and Extras for the movies in your collection!
• Plex Pass feature: Hi-def music videos from Vevo appear alongside your music
• Mark online videos from sites like Vimeo and YouTube to be able to 'Watch Later' on all of your Plex apps.
Getting up and running is easy, install the FREE Plex Media Server now (https://plex.tv/downloads)!
NOTE: YOU MUST HAVE A PLEX MEDIA SERVER (AVAILABLE FOR FREE AThttps://plex.tv/downloads) INSTALLED AND RUNNING TO STREAM LOCAL MEDIA. VERSION 0.9.11.1 OR HIGHER IS REQUIRED. DRM-protected content, ISO disc images, and VIDEO_TS folders are not supported.
Screenshots
What's New
NEW (4.17.0):
– New design for Audio Player.
FIXES (4.17.2):
– [Android TV] Fix another issue where the video player could crash if closed during the transition to the next clip.
– [Fire TV Stick] Resolve recent audio regression which resulted in center channel not being audible on the 2015 device (or older devices updated with the Fire OS Developer Preview).
See https://goo.gl/Gi8aX6 for a full list.
Permission
find accounts on the device
find accounts on the device
modify or delete the contents of your USB storage
read the contents of your USB storage
modify or delete the contents of your USB storage
read the contents of your USB storage
receive data from Internet
full network access
view network connections
allow Wi-Fi Multicast reception
prevent device from sleeping
run at startup
 Size: 10MB
Version: 4.17.2.488  
SPONSORED