Description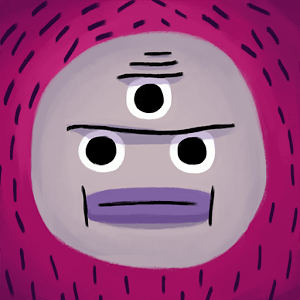 HELP CHIPS SAVE HIS VILLAGE – ONE POTATO AT A TIME
Welcome to Potatoland, where our hero, Chips, and his fellow citizens feed potatoes to the Potato Monster in order to get their food, supplies and luxury items. But when the beast suddenly collapses and all the potatoes disappear, Chips and his friends are lost with no idea how to survive. That's where YOU come in. By helping Chips work quickly to make more friends, follow clues and think creatively, you'll teach him new ways to solve old problems and save his community.
I Love Potatoes is an educational adventure game for ages 7 – 77. Inspired by the true stories of innovators from around the world, you'll learn the basic building blocks of social change and sustainable living while enjoying an amazing adventure.
So download I Love Potatoes today, grab a friend and start planting new ideas in order to harvest some change!
SPONSORED

FEATURES:
– A FREE, quirky and addictive adventure game that puts a fun twist on educational apps.
– Beautifully rendered 3D animation featuring adorable characters and great storytelling.
– Encourages family and friends to work together towards a common goal.
– Illustrated by Oscar®-nominated filmmaker Patrick Doyon (Sunday).
– Created by the NFB's Digital Studio, winner of over 100 awards worldwide.
– Co-created with Minority Media Inc., who brought you Loco Motors and Spirits of Spring.
– BONUS: Includes background information on the social innovators who inspired the game.
A Vali Fugulin game co-created with Minority and produced by the NFB. Illustrations by Patrick Doyon.
***
Download these other amazing apps from the NFB: NFB Films, The Last Hunt.
Screenshots
Permission
Version 1.0 can access:
modify or delete the contents of your USB storage
read the contents of your USB storage
modify or delete the contents of your USB storage
read the contents of your USB storage
Google Play license check
full network access
prevent device from sleeping
view network connections
Size: 16 MB
Version: 1.0 
SPONSORED