Hooks – Alerts for Everything
Description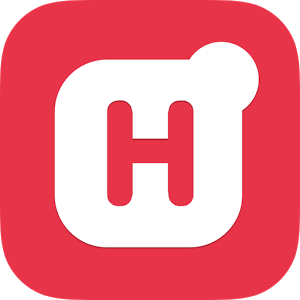 Over 300 000 people use Hooks to stay updated about things they care about.
Everyone has different interests, so Hooks makes it easy to create a personalized mix of notifications about the latest games scores, new movie trailers, breaking news, Facebook and Twitter mentions, local food and weather, cultural trends, and more. Just select the types of notifications you're into and you'll start getting updates from sources you know right on your lock screen.
"Hooks allow push notifications and the locked-out screen to eliminate the need to dive back into your crowded app screens to process an update or facilitate quick communication"
– VentureBeat
"Instead of chasing all those things down, just set up Hooks to do it once, and the app will reward you with timely alerts when the moment has arrived."
– Time
"In total, you have access to over one million different alerts, all manageable in a clean interface"
– UnCrate
Some of the alerts you can find and subscribe to on Hooks:
SPONSORED

* Sports: scores, live results and schedules from your favorite team
* NFL, MLB, NBA, NHL games and scores
* European Leagues
* Music Concerts: get notified of new concerts, festivals and new albums of your favorite band
* Videogames releases and updates, Twitch streams
* Weather: weather change for rain, ice, snow, temperature drop, etc.
* TV shows and movies: when will be the next episode, schedules of your favorite tv show, etc.
* Lottery results
* Pollen and allergy
* New meetups on your area about the topics you care about
* Films by rating, director or starring
* Top restaurants
* AMBER alerts
* Shipment tracking for every courier
* Website down watcher
* Horoscope
* Earthquake and Hurricanes
* Track mentions of you or your brand
* New Online courses
* Monitor Alexa rank of your website
* Currency exchange rates, including Bitcoin
* Stock watcher
* Mentions on Twitter, Instagram, Flickr and Pinterest
* Youtube, Vimeo and Quora updates
* Reddit, ProductHunt and HackerNews top articles
Download Hooks NOW!
Screenshots
What's New
– Add notification images
Please send us your suggestions in the the Feedback button in the left menu 😉
Permission
In-app purchases
find accounts on the device
add or remove accounts
find accounts on the device
approximate location (network-based)
read the contents of your USB storage
modify or delete the contents of your USB storage
read the contents of your USB storage
modify or delete the contents of your USB storage
receive data from Internet
full network access
view network connections
prevent device from sleeping
run at startup
control vibration
create accounts and set passwords
use accounts on the device
 Size: 8MB
Version: 1.6.4  
SPONSORED