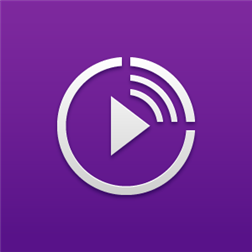 Description
Enjoy your photos, videos and music on other web-enabled (DLNA) devices using Play To in order to connect over the same Wi-Fi network. Discover devices you can connect to over Wi-Fi using Play To, including smart TVs, Blu-ray players, PCs and tablets.
You can't currently connect to PS3 or stream media from the cloud with Play To.
This latest version includes improved Wi-Fi connectivity ensuring it continues working with future devices and firmware updates.
Update your phone with the latest firmware before downloading and installing this app.
SPONSORED

Exclusively for Nokia Lumia
Screenshots
Info
Download size
1 MB
App requires
phone identity
media playback
data services
HD720P (720×1280)
WVGA (480×800)
WXGA (768×1280)
Supported languages (23)
العربيةdanskDeutschEnglishEnglish (United States)Español (España, alfabetización internacional)español (México)suomifrançaisहिंदीitaliano한국어Bahasa Melayunorsk (bokmål)polskiportuguês (Brasil)русскийsvenskaไทยTürkçeTiếng Việt中文(简体)中文(繁體)
SPONSORED