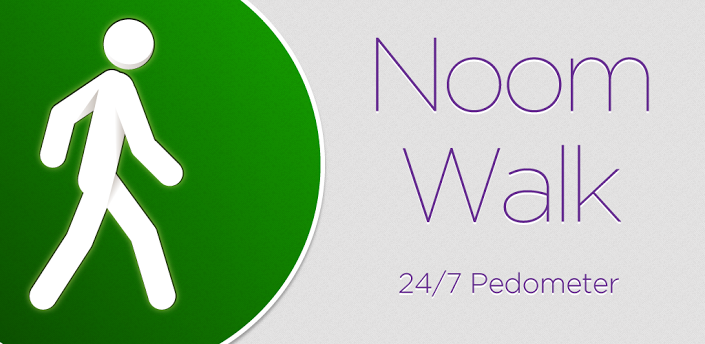 Description
Noom Walk is a pedometer that counts your steps all the time without killing your battery:
✔ Automatically counts steps, 24/7
✔ Uses less than 2% of your battery (During a full 24 hours of use, Noom Walk uses the same amount of battery as 20 minutes of screen display or just 3 minutes of GPS.)
✔ Motivates you and your friends with comments & high fives
✔ 100% free, no external hardware requiredNoom Walk is the best pedometer available for the Android platform. It counts your steps and lets you know when you've reached daily step count records. You'll be notified when new friends join, and you can always visit their profiles to encourage them with high fives and comments.We'd love to hear from you!
For more info: noom.com/walk/info
To report bugs or request features: noomwalk.uservoice.com
FREQUENTLY ASKED QUESTIONS
Q: How can Noom Walk count all the time without killing battery?
A: Noom Walk doesn't use GPS like most pedometers (which need to be turned on and off all the time in order to conserve battery life). The app relies on low-battery-drain sensors and smart algorithms to pick up your movements in the background, all day, every day. This allows it to use less power than competitors, like Accupedo.
Q: Is Noom Walk compatible with Noom Weight Loss Coach?
A: It's 100% compatible and is designed to work seamlessly — your phone counts the steps once, but they are shared between the two apps. For best results, make sure you have the latest version of Noom Weight Loss Coach.
Q: Do I need to wear a device?
A: Nope! Noom Walk works with the smartphone you already own and requires no additional equipment at all (unlike Nike+ or FitBit). It even works with tablets!
SPONSORED

Q: How can I interact with my friends on Noom Walk?
A: Once you've connected to Google+ or Facebook, Noom Walk will automatically show all of your friends who are also using Noom Walk. You can click on their names to visit their profiles, and you can high five different step counts: daily, weekly, all-time, and record days.
Q: I don't have/want to connect Google+ or Facebook. Is there another way to add friends?
A: Of course! You can create an account using just your email address, and connect with friends using their email addresses.
Q: What if I don't want to use Noom Walk's social pedometer features?
A: Noom Walk works as a great standalone pedometer application, too. If you want to be 100% invisible, just switch Noom Walk into private mode and it won't upload any information at all.
App Screenshots
What's New
What's in this version:
* Note2 now counts steps correctly!
* Fixed a key bug causing some phones to not start counting in background right away
* Fixed several crashes — thanks for reporting
* Send any other bugs to [email protected] — we are listening! Thanks!
Permissions
THIS APPLICATION HAS ACCESS TO THE FOLLOWING:
YOUR ACCOUNTS

USE ACCOUNTS ON THE DEVICE

Allows the app to request authentication tokens.

NETWORK COMMUNICATION

FULL NETWORK ACCESS

Allows the app to create network sockets and use custom network protocols. The browser and other applications provide means to send data to the internet, so this permission is not required to send data to the internet.

STORAGE

MODIFY OR DELETE THE CONTENTS OF YOUR USB STORAGE

Allows the app to write to the USB storage.

YOUR SOCIAL INFORMATION

READ YOUR CONTACTS

Allows the app to read data about your contacts stored on your device, including the frequency with which you've called, emailed, or communicated in other ways with specific individuals. This permission allows apps to save your contact data, and malicious apps may share contact data without your knowledge.
YOUR ACCOUNTS

FIND ACCOUNTS ON THE DEVICE

Allows the app to get the list of accounts known by the device. This may include any accounts created by applications you have installed.

NETWORK COMMUNICATION

VIEW NETWORK CONNECTIONS

Allows the app to view information about network connections such as which networks exist and are connected.

RECEIVE DATA FROM INTERNET

Allows apps to accept cloud to device messages sent by the app's service. Using this service will incur data usage. Malicious apps could cause excess data usage.

SYSTEM TOOLS

TEST ACCESS TO PROTECTED STORAGE

Allows the app to test a permission for USB storage that will be available on future devices.

ACCESS USB STORAGE FILESYSTEM

Allows the app to mount and unmount filesystems for removable storage.

AFFECTS BATTERY

PREVENT DEVICE FROM SLEEPING

Allows the app to prevent the device from going to sleep.

CONTROL VIBRATION

Allows the app to control the vibrator.

YOUR APPLICATIONS INFORMATION

RUN AT STARTUP

Allows the app to have itself started as soon as the system has finished booting. This can make it take longer to start the device and allow the app to slow down the overall device by always running.
VERSION:1.0.8
SIZE:1.5M
SPONSORED