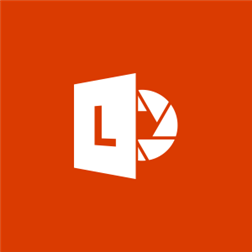 Description
Office Lens trims, enhances and makes pictures of whiteboards and docs readable, and saves them to OneNote.
SPONSORED

Office Lens is like having a scanner in your pocket. Never miss notes on whiteboards or blackboards. Always find important documents or business cards. Don't lose receipts or stray sticky notes again!
Scenarios:
– Capture pictures of whiteboards and share your meeting notes with co-workers.
– Make digital copies of your printed documents, business cards or posters. The text will be automatically recognized (using OCR) so you can search and edit it.
– Take pictures of menus, shopping lists, or children's sketches so you never have to worry about forgetting or misplacing them.
Features:
– With Whiteboard mode, Office Lens trims and cleans up glares and shadows.
– With Document mode, Office Lens trims and colors them perfectly.
– Save pictures not only to your camera roll, but directly into OneNote. You can see the images across all your devices.
Note:
Office Lens requires logging in with your Microsoft Account.
Your Microsoft Account must be same as the one registered on your device.
Screenshots
Info
Download size
1 MB
Works with
Windows Phone 8.1
Windows Phone 8
App requires
phone identity
owner identity
video and still capture
music library
photos library
media playback
data services
movement and directional sensor
web browser component
camera
HD720P (720×1280)
WVGA (480×800)
WXGA (768×1280)
Supported languages (48)
العربيةAzərbaycan­ılıБеларускаябългарскиCatalàčeštinadanskDeutschΕλληνικάEnglish (United States)españoleestiفارسىsuomiFilipinofrançaisעבריתहिंदीhrvatskimagyarBahasa Indonesiaitaliano日本語Қазақ한국어lietuviųlatviešuмакедонски јазикBahasa Melayunorsk (bokmål)Nederlandspolskiportuguês (Brasil)português (Portugal)românăрусскийslovenčinaslovenskiShqipsrpskisvenskaไทยTürkçeукраїнськаO'zbekchaTiếng Việt中文(简体)中文(繁體)
SPONSORED