Description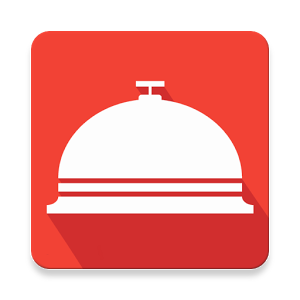 Harness the variety of restaurant options available, without having to trudge through tons of menus – let Pander learn what you like, and then build meals tailored specifically to you with just one tap. One more to confirm, and you're done – a perfect, individualized meal, from a chef (err, app) that continuously learns what you like.
—
SPONSORED

Ordering food shouldn't feel like a chore – but it does. Even if you decide on exactly what you want, and manage to navigate the endless list of restaurants, you still have to trudge though confusing menus to pick out a meal for yourself. And that's even before worrying about details like delivery minimums.
No longer.
Pander takes care of all the details, making sure you don't have to waste any effort. We learn a little about your tastes, and then use that information to analyze hundreds and thousands of restaurants. From there, every time you open the app, we'll suggest a few delicious, personalized options. All you do is tap one – and that's it! We'll find restaurants that match, choose the right dishes, make sure you hit any order minimums (but stay within your budget!) and place the order – all while you sit back and get ready to eat.
And if you're not sure what you want, or don't feel like wasting time deciding, you can even hit our signature blue 'Pander To Me' button – we'll use our knowledge of your taste profile to go ahead and order the perfect meal for you.
The best part about all this? The more you use it, the better Pander will get, as we learn more about the kinds of food you like. So stop wasting time and energy on ordering food – sit back, relax, and let us Pander to you.
Screenshots
What's New
Version 1.3.4
– NEW FEATURE: The blue 'Pander To Me' button now gives you two options when you press it! Tap the lightbulb to have us construct a meal for you without any input on your end, or tap the search icon if you have something specific you want us to build a meal around. So now, if you have something particular in mind but don't feel like having to figure out where best to get that dish, just type that in the search field and we'll take care of the rest for you.
– Bugfixes
Permission
Version 1.3.4 can access:
full network access
control vibration
 Size: 34MB
Version: 1.3.4 
SPONSORED