Description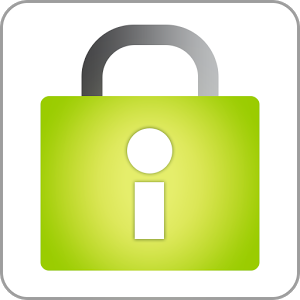 Password Locker is your personal Password Manager that stores your sensitive information offline and passwords safe, secure and organized in your smartphone or tablet.Password Locker contains many security and stealth features while including many optional convenient features for it to be the best password manager ever designed specifically for Android.
Secure
Lock up your data offline in Password Locker with extremely tough and strong 256-bit AES encryption – military level encryption (takes trillions of years to decrypt).
(Optional) Self-destruct the stored data if there are too many failed attempts to enter the right PIN code – Password Locker protects your data even if your device is stolen or lost.
Stealth Features
You can hide Password Locker from the App Drawer and Recent Apps. The only way to open your hidden password vault is by dialing a secret number or via an innocent-looking calculator widget.
Convenient
Password Locker has been designed to be easy, simple and intuitive to use without sacrificing security. Storing and retrieving entries are made to be quick and hassle-free.
There are more than 8 (and increasing!) quick entry record templates to use, including:
• Website Logins and Passwords
• Credit Cards
• Bank Accounts
• ID Accounts
• Emails
• Others (for storing whatever else you need!)
…and many more! Check out the full list in the app!
Want more? Let us know!
Personal and Private Cloud Sync (optional)
Password Locker does not store any of your private information on any 3rd party server. If you want the convenience of Cloud Sync, you can choose to use your private Dropbox or Google Drive.
No subscription fee
No subscription fee required – Support Password Locker once and it's yours forever, including all upcoming features and updates!
SPONSORED

Complete list of features:
• Stealth Access – Hide app launcher icon
• Hidden from Recent Apps list – Avoid accidentally letting others know you are using Password Locker
• Launch from a Calculator Widget
• Military Grade Encryption – 256-bit AES Encryption to protect your data
• Most popular templates – Web logins, Credit Cards, ID documents and much more!
• Random password generator – Secure password generator to generate strong passwords
• Floating Window – Unique and convenient function for entering information into other apps
• Website Quick Launch and Ready – Store a website address and you can open the address and have your password automatically copied to your clipboard!
• Search – Search to get what you need faster
• Device Sync – Secure syncing between devices using your personal Dropbox or Google Drive
• Import and Export data – Data can be imported from or exported to .CSV files
• Backup & Restore – Backup and restore highly encrypted data that can only be opened using Password Locker with the correct PIN
• Auto lockout – Locks the app in 5 seconds to safeguard your stored information
• Secret Question and Answer – Customizable question and answer for secure Master PIN recovery
• (Optional) Self-destruct of stored data – protect against hackers trying to gain entry even if your phone is lost or stolen.
• Expiry Reminders – Set reminders for Passport and Credit Card expiry dates
PassWallet users: your saved data is fully compatible with this app and can be transferred over.
We are dedicated to your data privacy and do not take any of your personal data. The app stores data only on your device (and in your personal Dropbox/Google Drive if you choose to use).
Screenshots
What's New
1.0.3:
– [Improved] More coatings of Material Design!
– [Improved] UI enhancements
– Removed unused telephony permission
– [New+Updated] New Password Locker FAQ
If you spot any bug, experience crashes or have suggestions, email to us!
Permission
Version 1.0.3 can access:
read the contents of your USB storage
modify or delete the contents of your USB storage
read the contents of your USB storage
modify or delete the contents of your USB storage
full network access
view network connections
draw over other apps
control vibration
Size: 9 MB
Version:1.0.3
SPONSORED