LastPass Password Manager
Description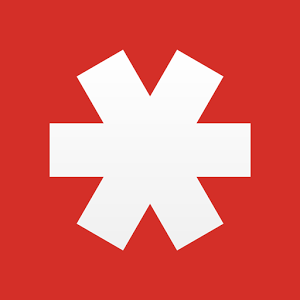 LastPass keeps your password and personal information safe. Lock your passwords in a secure vault, autofill web browser and app logins, and generate new, secure passwords.With LastPass, you only remember one password – your LastPass master password. Store logins, create online shopping profiles, generate strong passwords, track personal information in photo & audio notes, and more.
NEW TO LASTPASS?
Download LastPass now and get the protection you need completely for free.
New users can choose to have free access from one of the following:
– Smartphones
– Tablets
– Personal computers
Simplify online life with LastPass:
Password manager – keep your passwords safe
– Save and autofill usernames and passwords for all of your online accounts
– Secure vault holds all passwords – login with one password instead of dozens
Autofill passwords & personal info with Form Fill Profiles
– One password is all you need to manage all of your accounts. Sign in using your LastPass master password or fingerprint
– Web browser and app support – login to Android apps and autofill passwords in Chrome or Opera
Private notes – store credit card info, photos & more
– Health insurance, credit card info & more are safe in the vault
– Photo storage – attach photos to any note to lock them
– Audio notes – set custom voice memos that lock in the secure vault
Store and search logins & notes from your vault
– Password vault has powerful built-in search tools
– Password manager makes it easy to store, save & find passwords from all your sites & apps
Data manager – Organize passwords in secure folders
– Store passwords in custom folders locked behind your LastPass password
– Sort into categories like Social, Shopping & more
– Password, photo vault & note info can be easily shared
Share with friends and family
– Share login data for individual sites
– Share notes & sites
Multifactor authentication to secure your password vault
– Lock down your LastPass account further with multiple forms of authentication
– Choose from top apps like Google Authenticator, Yubikey & Duo Security
Password generator creates secure, customized passwords
– Generate new passwords for all of your logins
Audit the strength of your passwords with the LastPass Security Challenge
– Test the strength of your passwords using our advanced auditing system
– Replace weak passwords with new ones
Secure vault makes data available offline
– Secure password keeper available online or off.
LastPass never has the key to your encrypted data, so your information remains safe. Your vault is encrypted with AES 256-bit encryption.
LastPass Premium offers:
– Unlimited sync on unlimited devices
– Access your LastPass account from any device or computer
– Login to the same LastPass account on all computers and devices
– Shared Family Folder
– Premium multifactor authentication
– Priority support
SPONSORED

LastPass is the easiest way to stay safe online. Lock passwords, notes & photos with award-winning security.
Download LastPass and browse safer today!
Notes
* Filling app logins is supported on Android 4.1+ (Use Android 4.3+ for the best experience)
* Filling web logins in Chrome mobile is supported on Android 4.3+
* Fill logins in InBrowser on Android 4.4+
* Supports fingerprint authentication on Samsung Galaxy devices that have a fingerprint reader, and devices with the Synaptics fingerprint reader
* Questions about the permissions our app requests? Please see our FAQ athttps://lastpass.com/support.php?cmd=dhowfaq&id3505
* Some apps aren't optimized to work with our autofill feature. Disable App Fill for those apps by opening LastPass, navigate to Settings, open App Fill, tap Edit Settings, and search for the app to disable the fill window.
* Due to the way Android implements input methods, if you would like to use LastPass for Android's input method to fill into apps, you must not move the app to the SD card. The input method will be disabled upon reboot if you do.
Screenshots
What's New
Questions about the app permissions? Please see our FAQ here: https://helpdesk.lastpass.com/lastpass-mobile/lastpass-for-android/#h13
3.5.36:
– Fixed: On Android 6.0, fingerprint authentication logs out after one incorrect scan.
– Stability improvements
Permission
find accounts on the device
find accounts on the device
precise location (GPS and network-based)
approximate location (network-based)
modify or delete the contents of your USB storage
read the contents of your USB storage
modify or delete the contents of your USB storage
read the contents of your USB storage
bind to an accessibility service
receive data from Internet
update component usage statistics
control vibration
install shortcuts
write web bookmarks and history
draw over other apps
control Near Field Communication
prevent device from sleeping
view network connections
full network access
 Size: 9MB
Version: 3.5.36
SPONSORED